Silhouette™ by StatSocial
Maximize campaign effectiveness using Silhouette, the industry's only platform that can provide you with a holistic view of your customers' interactions across major social and community platforms.
A Rich Database of 300 Million Real Individuals At Your Fingertips
95,000+ Attributes in Our Proprietary Taxonomy
Demographics (Age, Gender, Income)
Brand Affinities (Retail, Tech, Travel, CPG, Sports, and More)
Media Consumption (TV, Movies, Music, YouTube, Podcasts)
Influencers (TV, Movies, News, Sports, Authors, B2B, Fashion)
Personality Insights
Digital Personas
Social Data & Insights – Delivered Anywhere
Whether you're a Fortune 500 corporation, a global agency, or a boutique marketing firm, StatSocial has a solution to meet your needs. Deliver our audience intelligence directly to your paid media partners or integrate it with your martech stack and other third-party systems.
Market Research,
Recruiting & Appends
Leverage the industry's largest collection of social audience insights to fuel market research initiatives from survey recruitment and persona validation to panel appends.
Influencer Identification & Attribution
Identify key influencers and thought leaders your audiences are actively engaging with, then attribute value to those campaigns in the same way you do for paid media.
Earned Media &
PR Measurement
Tap into your audience's unique interests, brand affinities, and preferred media channels for advanced segmentation and activation across the channels they engage on.
Social Audience
Data & Retargeting
Identify individuals organically exposed to earned media coverage, then target them with brand health surveys, or programmatically for high impact paid media campaigns.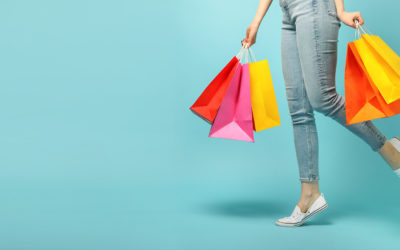 There's no doubt that the subscription business model is here to stay. Nowadays, it's hard to find a brand not partaking in this form of customer...
Tap Into a Goldmine of Consumer Insights.
Social media is a fixture in consumers' everyday lives and the data that comes from it should be a fixture in yours.