Discover the Capabilities of Silhouette For Influencer Identification & Attribution
Take an Audience-First Approach to Partnerships
Create a custom audience based on your ideal buyer's unique attributes and then identify the macro and micro influencers they are already engaging with to inform your partnerships.
Amplify Your Campaigns Through Paid Media
Programmatically target any influencer for future partnership and maximize the impact of your campaigns by directly targeting their followers on their preferred paid media channels. 
Measure ROI Impact of Influencer Campaigns
Identify the real individuals exposed to specific influencer content, then overlay purchase data or run attribution surveys, to prove the impact of your paid and organic partnerships. 
"Finding the right influencers can be tricky, but measuring resulting sales impact  is even more difficult. StatSocial is moving the category forward with a focus on deep metrics and attribution, allowing marketers to be more confident in the influencers they select and prove actual ROI."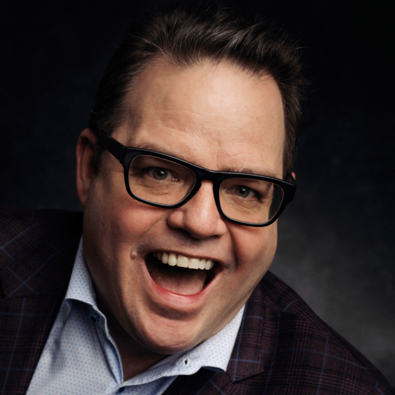 Jay Baer
Marketing and CX Expert, Founder of Convince & Convert
View Our Other Solutions Powered By Silhouette
Market Research,
Recruiting & Appends
Transform Market Research with Social Audience Data
Social Audience
Data & Retargeting
Retarget Social Audiences for Highly Personalized Campaigns
Earned Media &
PR Measurement
Identify Exposed Social Audiences For Targeted Messaging
ACF: none
Array ( [post_type] => Array ( [0] => post ) [post_status] => publish [posts_per_page] => 3 [post__not_in] => Array ( [0] => ) [tax_query] => Array ( [relation] => AND [0] => Array ( [relation] => OR [0] => Array ( [taxonomy] => category [field] => slug [terms] => Array ( [0] => Influencer Audiences & Attribution ) [operator] => IN ) ) ) [paged] => 1 [orderby] => date [order] => DESC [meta_query] => Array ( [relation] => AND ) )
Why Affiliate Links and Promo Codes Aren't Enough for Measuring Influencer Campaigns
If you frequent the blog, you know that we discuss influencer marketing quite a bit. And that's because it's become an essential part of any well rounded marketing strategy. Consider the three statistics from Digital Marketing Institute that showcase just how impactful influencer marketing is today: 70% of teens trust influencers more than traditional celebrities […]
National Pet Day: The Top Pet Influencers + Insights
April 11th is National Pet Day, a day to recognize our furry friends and give them some extra love. And even though we don't need an excuse to spoil our animals, it's a fun day we can all get behind. We wish you could get the day off to spend with your pet, but we […]
The Impact of Influencer Marketing on March Madness
March Madness is in full swing. As viewers scramble to get their brackets done in time and cross their fingers that this might be the year that they hit the one in 9.2 quintillion odds of having a perfect bracket, brands are using this time to capitalize on their influencer marketing campaigns. With an estimated […]
Integrate Social Audiences Into Your Marketing Campaigns Today