Picture this scenario: You've identified a gap in the market. You worked hard at developing a product to address the gap. The product is great. Your team? Fantastic. You develop what you think is a fool-proof go-to-market strategy.
And? Crickets. Ok, maybe not crickets. Some business is trickling in, but it's much closer to a drip than the steady stream of growth you anticipated.
Below we'll break down 3 reasons your go-to-market strategy is failing (and how to fix each). But first, just in case, let's define what a go-to-market strategy even is:
Go-To-Market (GTM) Strategy: A comprehensive guide developed to bring a new product to market and create demand.
GTM strategy problem #1: You don't have good consumer insights
Creating a killer product is half the battle. The other half? Solid consumer research. You need to validate that there's a market for your product. And then you need to figure out how to market it effectively.
HubSpot was created because founders Brian and Dharmest did extensive market research and found consumers had grown weary of interruptive pop-ups and advertisements. Outbound was no longer effective and hence, inbound marketing was born.
If your go-to-market strategy is falling flat, you need to confirm that:
Consumers are facing a challenge that your product or service addresses
You're reaching the right consumers with your marketing campaigns
You are positioning your solution in a way that resonates with potential buyers
How to get best-in-class consumer insights using Silhouette™
Silhouette provides social audience insights—information consumers publicly declare about themselves on social media—helping you understand who your audience is, and what they care about most. By piecing together this information, you gain a holistic understanding of your audience, and the ability to identify who they are for measurement purposes.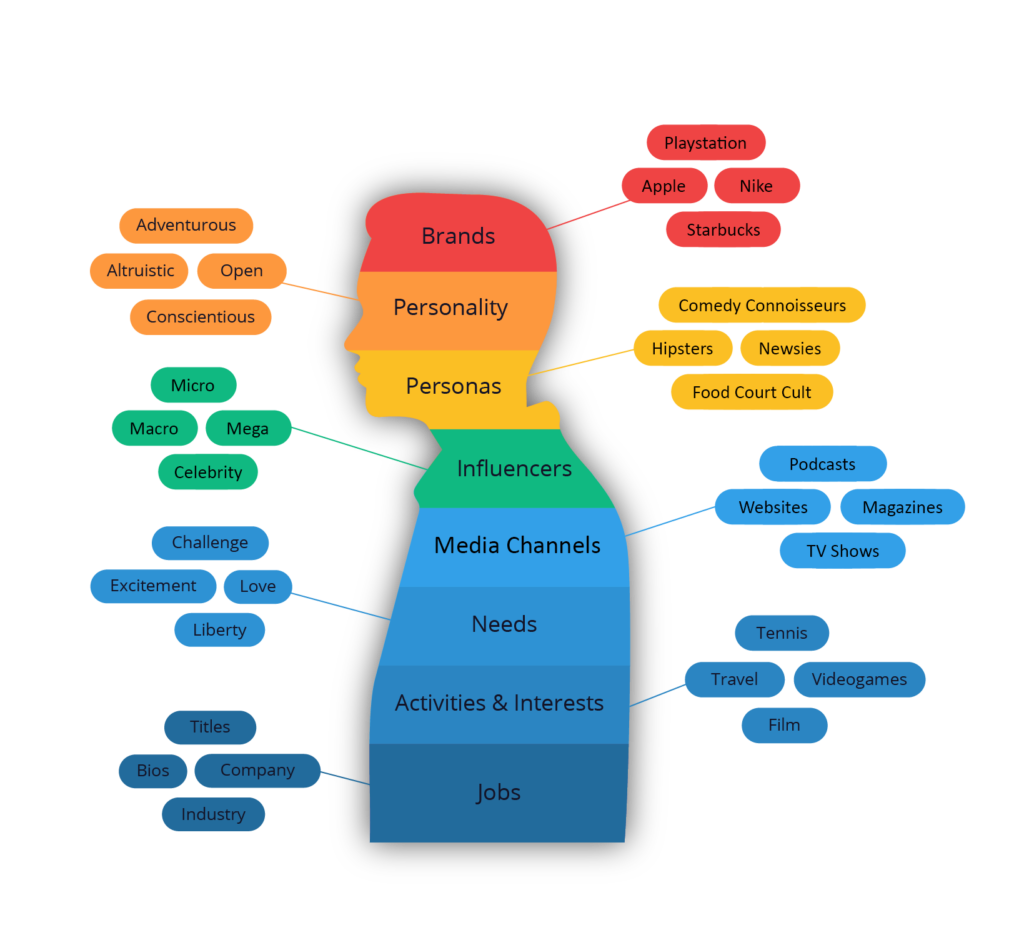 How marketers across both brands and agencies are leveraging Silhouette to inform successful go-to-market launches:
Deep consumer insights: Easily analyze your customer base and target audience to understand what drives them and their purchase decisions. In addition, you can compare niche audience segments or multiple audiences to gain valuable insights for go-to-market activities.
Advanced competitor analysis: Understand how your customers and target audience differ from your competitors, discovering the media channels and influencers they engage with to fuel highly targeted campaigns that will also gain market share.
Messaging analysis: You can create custom audiences in Silhouette—including competitor audiences—so you can better align your messaging to what drives them. Understand their interests, affinities, and even preferred media channels so you know what to say and where to say it.
GTM strategy problem #2: You have disconnected data
How many different sources of data do you currently piece together to understand your customers and the impact of your campaigns? Disconnected data causes discrepancies and incomplete insights—negatively impacting your go-to-market strategy.
How to get holistic data using Silhouette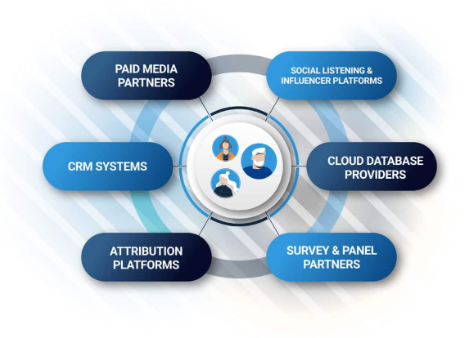 Silhouette gives you a holistic view of your data by integrating your earned, social, and influencer audiences into the rest of your marketing and paid programs. Seeing the complete picture will help inform future go-to-market strategies and make all of your marketing efforts stronger.
GTM strategy problem #3: You can't accurately measure the impact of your campaigns and brand
According to Harvard Business Review, Marketing teams focus on measuring ROI using sales metrics such as revenue, lead generation, and content engagement.
That's not surprising—as these metrics are important. But what is surprising, is how little marketers focus on measuring ROI based on things like lifetime value, brand impact, and customer insights:

If you're not measuring brand impact and perception, you're missing out on an essential piece of your go-to-market strategy. Understanding how your brand is perceived is critical to how you position and message your brand, products and services.
How to easily measure brand impact and impact of your campaigns using Silhouette
Using Silhouette, you can measure brand impact and perception and track brand health in a number of ways:
Brand lift surveys: Survey exposed and engaged social and influencer audiences to measure campaign impact on awareness, perception, and purchase behavior.
Always-on tracking: Use Silhouette's "always-on" tracking capability to understand changes in brand health over time.
Custom social panels: Create custom audiences in Silhouette to export to your preferred social listening platform to continually monitor ongoing trends and brand mentions. Or, import social IDs into Silhouette to analyze specific audiences behind brand mentions and conversation.
Final thoughts: Don't let your go-to-market strategy fail & future-proof your campaigns
Your go-to-market strategy could be headed for failure without the right insights to truly know your audience and how to reach them. There are thousands of brands vying for your audience's attention. If you want to cut through the noise and make an impression you need to know who they are, and how to reach them.
Silhouette takes the guesswork out of building powerful connections with your audience so you can steer your go-to-market strategy in the right direction and future proof your campaigns.
See how Silhouette can help you.