Marketers, let's talk about running paid ads on social media. The concept isn't a new one, but it's becoming increasingly important. Last year, consumers spent 2.5 hours on social media every day.
To give you an idea of just how staggering that time spent is, in 2022 Americans spent:
Social media has become the go-to leisure activity. Bored? Instagram is there. Waiting in line? Open TikTok. Just need a quick break? Check out what's happening on Facebook.
But in the increasingly digital world, it's also where people turn for connection.
Which is precisely why paid ads on social media have exploded in popularity over the past decade. And in 2023, social media ad spend is projected to top $268 billion.
It's a crowded space. So how do you make your paid ads on social media count? Cue, social audience insights.
What are Social Audience Insights?
Social audience insights are not what you get from social listening. We do a deep dive of the differences here. But to give you a quick breakdown, here's the official definition from that blog:
Social Audience Insights: A holistic view of an audience's self-declared interests, affinities, and preferences sourced from across the major social platforms they frequent.
Three major things to note about social audience insights:
They're not all created equal. Make sure you're sourcing from a platform that allows you to pull in insights across multiple major social channels, not just Twitter, for the most holistic view of your audience.
Choose a platform that doesn't rely on third-party cookies. Why? Third-party cookies are being phased out and it's time to implement new, future-proof data sources. .
Ensure the data can be connected to other first and third-party sources. In a time of disparate technologies and frequent data silos, it's important to be able to incorporate any new datasets into existing workflows and programs.
StatSocial's Silhouette™ proudly checks all 3 boxes so that you can tap into the audience insights you need without worrying.
4 Ways To Use Social Audience Insights To Create Better Paid Ads on Social Media with Silhouette
1. Know WHO Your Audience Is: Ad effectiveness depends on how well you know your audience. Silhouette's social audience insights let you gain a holistic view of who your target audience is—based on the information they publicly declare about themselves.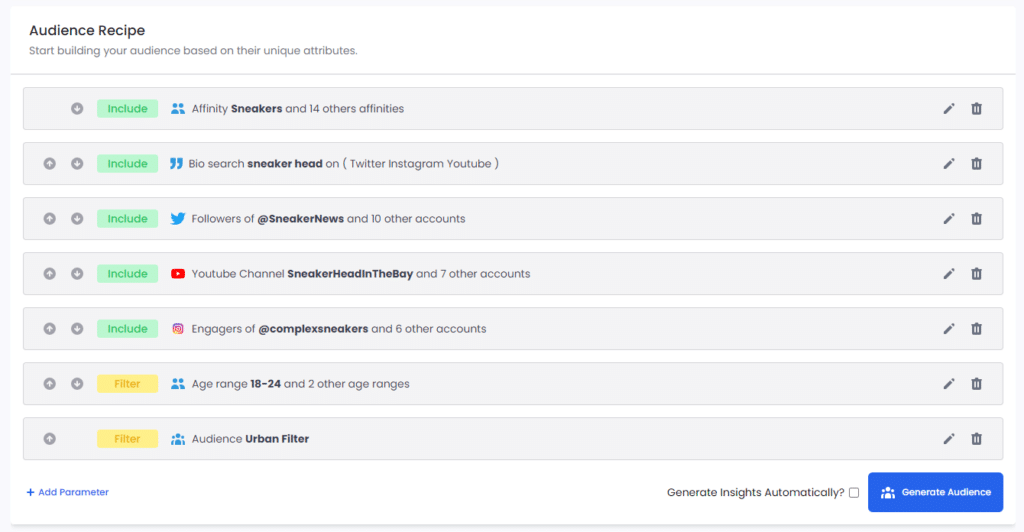 Things like their unique interests, passions, brand affinities, favorite influencers and preferred media channels on top of key demographics. Basically, everything you need to know to connect with them on a deeper level so you can be sure both your messaging resonates with them, and ensure the channels you're advertising on are the channels they engage on. And you can even identify which social channels they engage on most for highly targeted ad spend.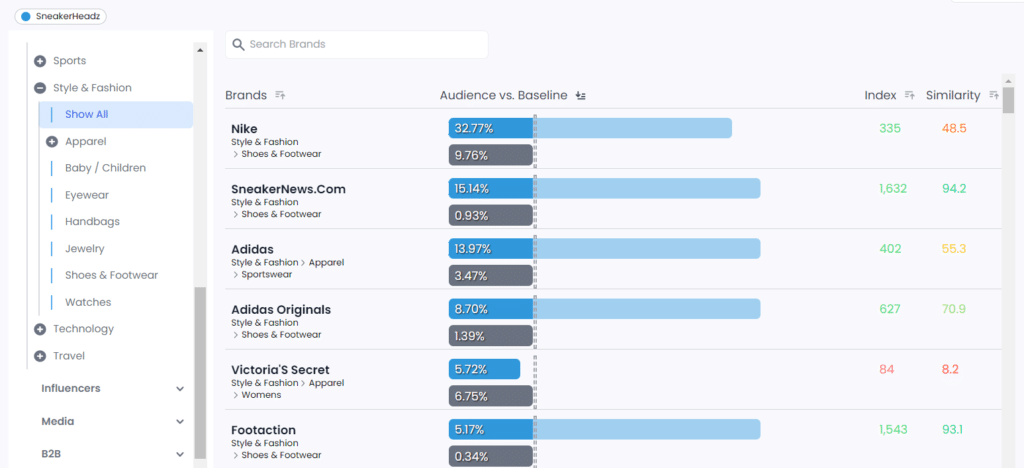 2. Identify And Validate The Right Influencers: Imagine if you could identify and, or validate the influencers your audience engaged with most? You can with Silhouette. Our platform lets you take an audience-first approach to sourcing influencers for your campaign.
Marketers are able to create any unique audience with Silhouette and then view which influencers from micro to celebrity, their audience has a high affinity for. Alternatively, marketers can create a specific influencer's audience within Silhouette and see how that influencer's audience aligns with their target audience.
You can even amplify campaigns by retargeting the same influencer's audience during or after a campaign with ads across social and other digital platforms.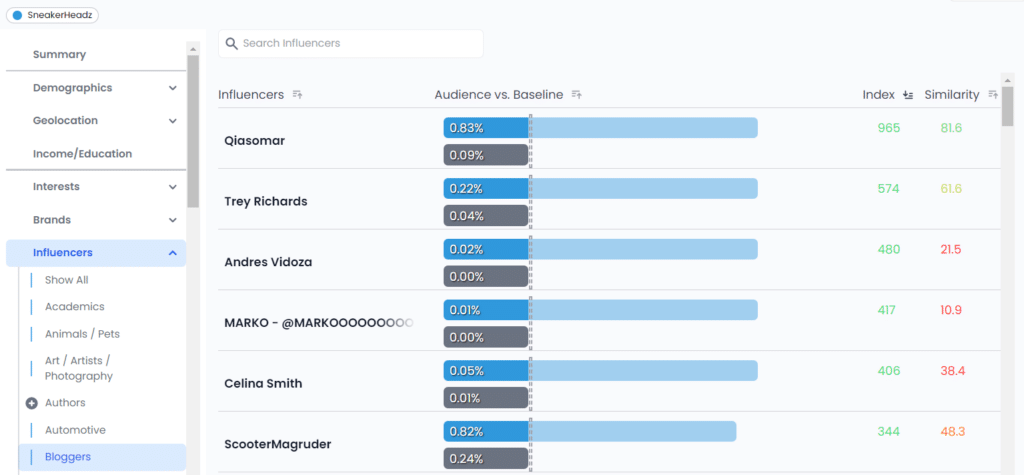 3. Run Lookalike Campaigns: Build custom seed audiences to model off of so that you can target new audiences that may be a great fit for your product or service. You can do this by uploading any first-party datasets (e.g. CRM data) to find audiences that are similar to your existing buyers, or even upload panel data to model off of and target based on how specific segments responded to a research study. Alternatively, you could create new custom audiences that mirror those of your competitor's or are a fit for new market opportunities.
4. Exposed Audience Campaigns: Looking to do some clean-up effort after a PR nightmare or want to measure brand perception post campaign or product launch? Silhouette can help you to accurately determine which social audience members were exposed to or engaged with specific social content (paid and organic). From there, you can run a counteractive and targeted paid campaign in an effort to improve brand image.
Final Thoughts: Paid Ads on Social Media Are Only As Good As Their Source
Most marketers run paid ads on social media these days. If you want yours to stand out, the messaging, ad placement and/or influencer need to align with your audience. Social audience insights are key to ensuring you're reaching and engaging with your audience is the best way possible, eliminating the guesswork.
If you're looking to increase the ROI of your paid ads and influencer campaigns, let us show you what Silhouette can do for you.