It's officially November, which means we're knee deep into autumn. And while we're still adjusting to colder weather and complaining about the end of daylight savings (aka why are we still doing it?)—November has its perks. Because cooler weather and Thanksgiving around the corner means we all get a free pass when it comes to food.
If you follow our blog you know that here at StatSocial, we're privy to some incredible audience insights, and we like to have some fun with them. Last month we analyzed the chicken sandwich wars. This month we thought we'd give a nod to comfort food season by doing a head-to-head audience analysis of celebrity chefs and two very famous food publications.

Without further ado, let's layer up and dig in:
1. Gordon Ramsey vs. Bobby Flay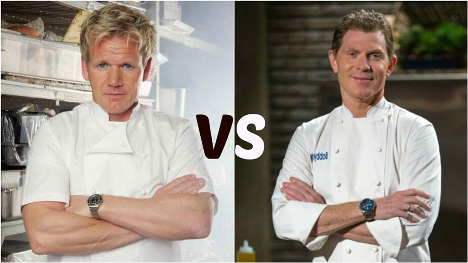 Bobby and Gordon are arguably two of the most famous chefs on television. However, that's where the similarities seem to end. If you've ever watched one of Gordon Ramsey's shows (e.g. Hell's Kitchen, Kitchen Nightmares), you know he's not one to mess around and you don't want to be on the receiving end of one of his rants. Bobby, on the other hand, takes a less serious approach to his craft but is just as well respected.
So what are some interesting insights about the audiences that follow these celebrity chefs?
Gen X vs Gen Z:
In a bit of a surprising twist, Gordon Ramsay has a clench on the younger audience with fans of his 4x more likely to be in the 18-24 age demographic than Bobby's. Flay appeals to a more mature audience—his fans are 2x more likely to be over 45 years old than Gordon's.
Foodie Favorites:
Bobby's fans have an affinity for organic grocery chain Whole Foods whereas Gordon's fans do the Frosty fry dip at Wendy's.
Gamers:
Gordon captivates the gamer audience as his fans are 4X more likely to be fans of Nintendo (and are more likely to be fans or video games in general).
2. Ina Garten vs. Martha Stewart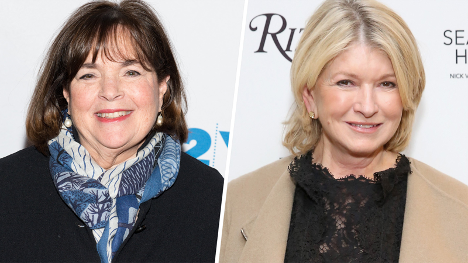 Martha Stewart has been the queen of America's kitchen since the mid 90's. She's so beloved that even a stint in jail for insider trading did little damage to her star power. Ina, on the other hand, rose to stardom on the Food Network in the early 00's as host of Barefoot Contessa. Both women are very successful albeit different careers so it's interesting to learn more insights about their audiences:
Fan Favorites:
Followers of Martha Stewart are 3x more likely to be fans of Ryan Seacrest and Ashton Kutcher. Alternatively, Ina fans are way more into home renovation regals Joanna and Chip Gaines.
Hobbies:
Following a similar trend as the above, Ina's fanbase has an affinity for home improvement that is 8x higher than Martha's. But Martha's fans are 7X as likely to be into arts and crafts.
Ina's Fashion Do Gooders:
Ina fans splurge at Patagonia and Lululemon which may hint at an affinity for the outdoors and exercise. But they also put their money to good use—being 5x as likely to support nonprofits like the ACLU and Planned Parenthood.
3. Bon Appetit vs. New York Times Cooking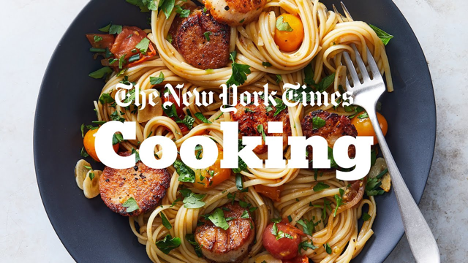 The food wars don't stop at celebrity chefs—publications such as Bon Appetit and New York Times Cooking have been appealing to food connoisseurs for decades. And while Bon Appetit was once seen as the crem de la crem when it comes to food journals, New York Times Cooking has made some surprising headway over the past few years. So what are some surprising insights to learn about the audiences of these two media juggernauts?
New York State of Mind:
NYT Cooking fans tend to have an affinity for all things New York. They're 2x more likely to be fans of culinary brand (and restaurant) Momofuku and cycling studio SoulCycle, which both originally hail from NYC. They're also far more likely to be fans of NYC museums The Met and Guggenheim.
Appetite for Digital:
While the New York Times Cooking audience is very city-focused, Bon Appetit's fanbase takes a more digital approach with affinities. For starters, they show off their sophisticated side with their love of the "ideas worth spreading" media organization TED (TED radio hour, TED Talks, etc.). But they also have a lighter side too, enjoying YouTube personalities such as PewDiePie, First We Feast, and Safiya Nygaard.
Blush & Rouge:
Bon Appetit fans are all about keeping up appearances and are 4x as likely to be into beauty products. While NYT Cooking fans are 3x more likely to be avid wine lovers.
So there you have it, some really interesting audience insights about some of the top names in culinary today. And while these analyses are fun, their purpose is to showcase how essential it is to have access to a world-class audience intelligence platform. You may think you know your buyer persona, but odds are you are missing out on key details that are imperative to building powerful marketing campaigns that really resonate with them.

So if you're ready to transform your marketing campaigns with powerful audience insights today, let's chat.