Here at StatSocial, we're obsessed with data. It's pretty hard not to be when you have millions of data points right at your fingertips. From time to time, we like to have a bit of fun with our Silhouette platform's vast audience insights to see what we can uncover about who is driving key trends.
Last month, we broke down some interesting insights about TV audiences. Today, we're taking on the mother (hen) of all sandwiches—the chicken sandwich.
Chicken sandwiches are all the rage these days. The hype really got dialed up in 2019 when Popeyes introduced their chicken sandwich with a tweet. Chick-fil-A responded to the tweet touting their sandwich as the original, and a friendly feud ensued between various fast food chains.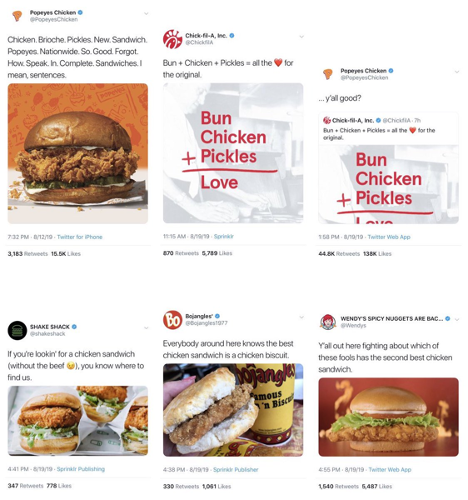 The social media campaign was a success, as Popeye's sandwich sold out across their restaurants. This piqued the interest of fast food heavyweights from McDonald's to KFC and incited a market share competition known as the "chicken wars".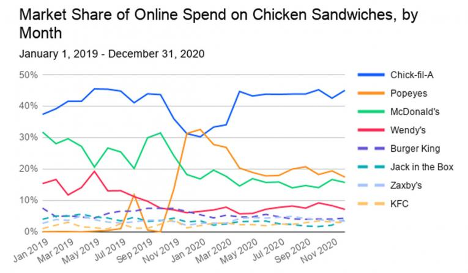 Social media influencers began weighing in on which sandwich was best—many hosting blind taste tests. Even healthy food chain SweetGreen introduced a sustainable crispy chicken salad to throw their hat in the rink.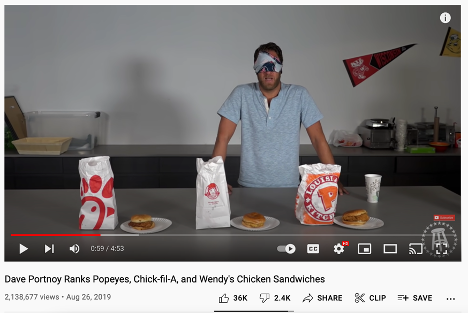 But what audience is the most prominent in driving the chicken sandwich wars? Using the power of Silhouette, we were able to uncover the power forward of chicken sandwich consumers. Without further ado, here she is: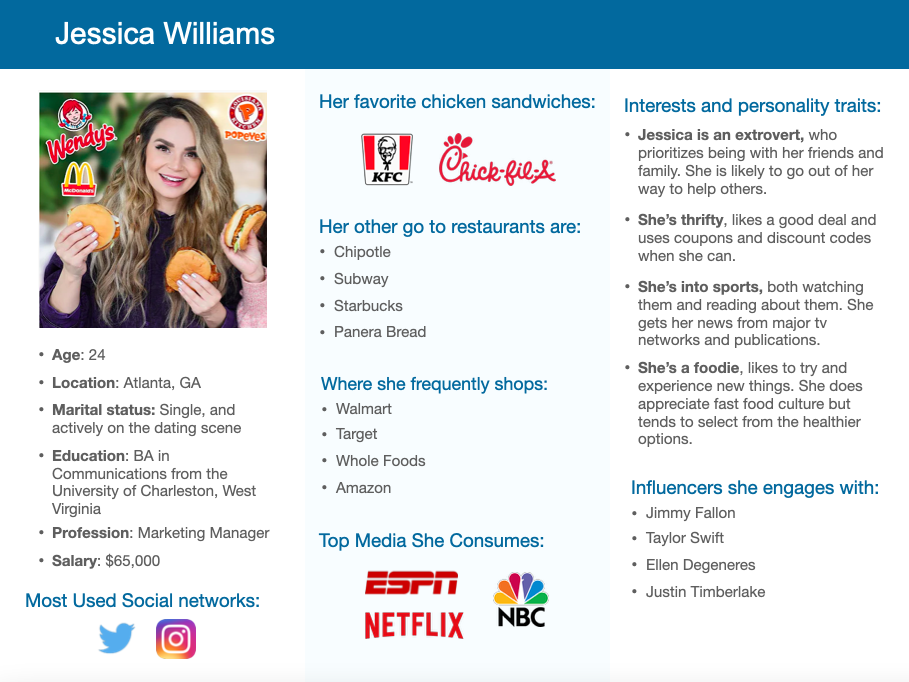 There you have it. Is the ultimate chicken sandwich consumer surprising to you? For many members of our team she was. And this is exactly why having access to deep social audience insights is an essential tool in every Marketer's tech stack. You may think you are targeting the right crowd, but without the holistic view of consumers that social insights grant you, you could be way off base.
If you're interested in learning more about building highly accurate buyer personas, check out this great blog post covering the topic. If you're ready to tap into incredibly powerful social audience insights, let's chat.