Accurate & Actionable Consumer Profiles
Leverage Silhouette's robust taxonomy of thousands of pre-built segments, or create an entirely custom audience from a database of millions of verified identities tied to opt-in panels.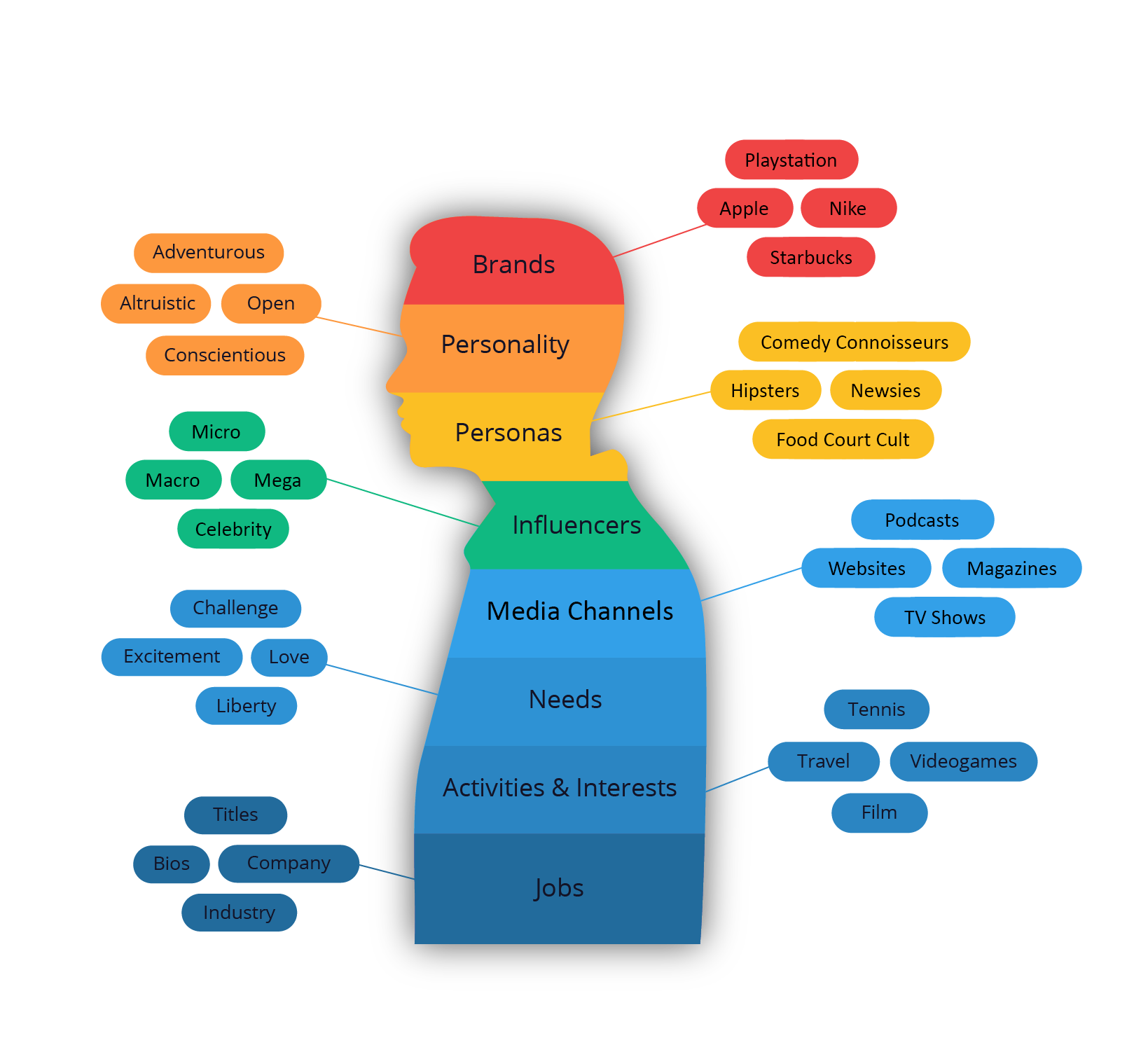 Uncover Your Audience's Unique Attributes
Interests & Passions
By evaluating individuals' behavior across major social platforms as well as their online relationships, Silhouette surfaces their unique interests and passions.
Earned Engagement
Based on their interactions with earned media publications, Silhouette captures an audience's preferred content types and distribution channels. 
Influencer Audiences
Silhouette analyzes how audiences engage with micro and macro influencers to better understand their interests, affinities, and most trusted thought leaders. 
B2B Data
By examining a combination of LinkedIn data and other offline sources, audiences can be created for specific B2B segments based on title, employer, and industry.
Personalities
StatSocial's proprietary Personality Insights bring the power of cognitive computing and psychoanalysis to the marketing landscape for a deeper understanding of consumers.
Personas
Silhouette delivers pre-built, instantly accessible audiences tied to existing persona definitions, or can identify distinct personas for any uploaded audiences.
Build Custom Audiences for Any Initiative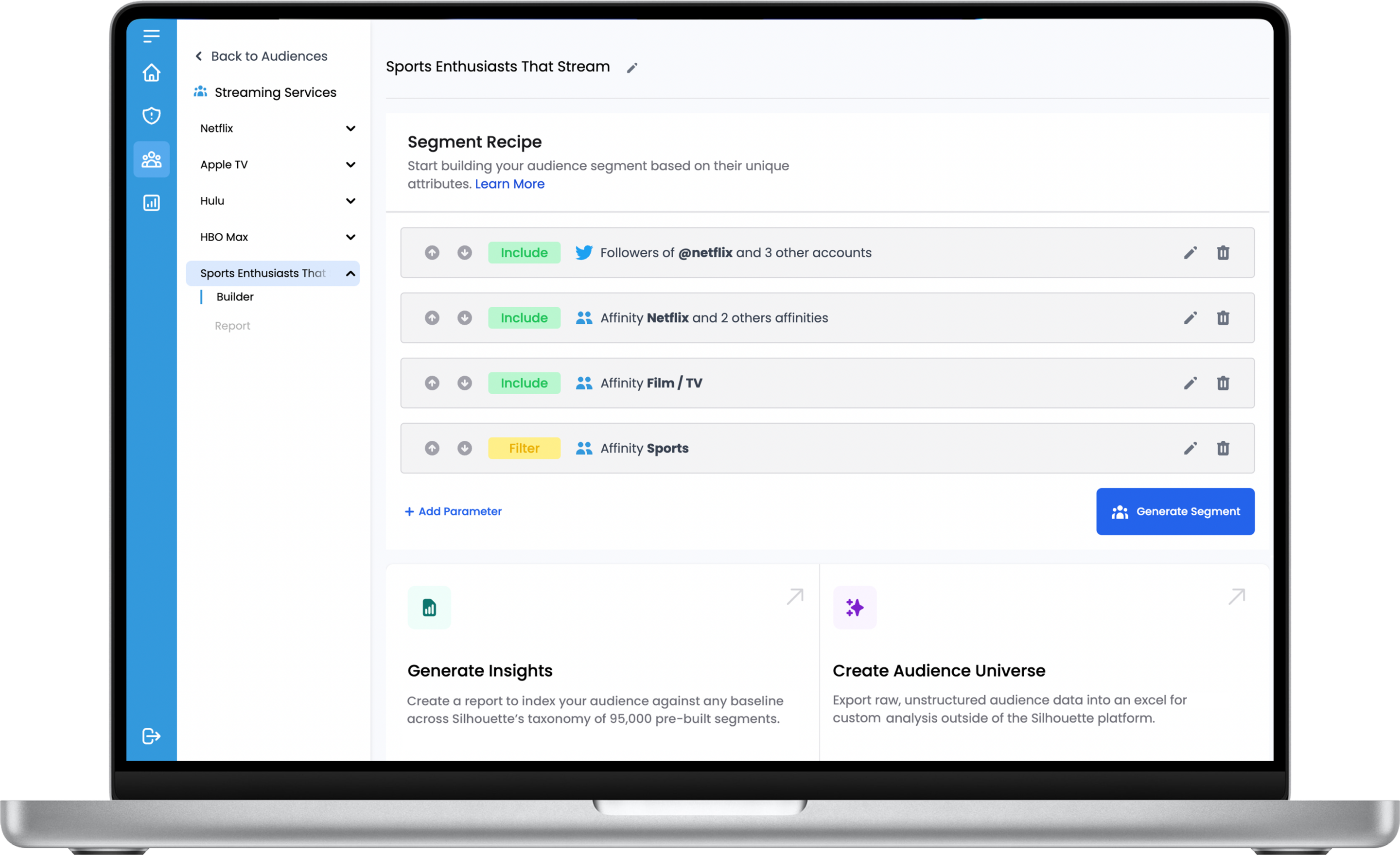 Create Highly Niche Audiences
Expand segments and insights by creating audiences based on any relevant topic, channel, community, influencer, or page. 
Identify Those Exposed to Specific Content
Discover the real individuals exposed to or actively engaging with specific earned media and influencer content across social media.
Upload First or Third-Party Data
Upload any first or third-party data set including your CRM or opt-in panel data to run analysis and expand reach to similar audiences.