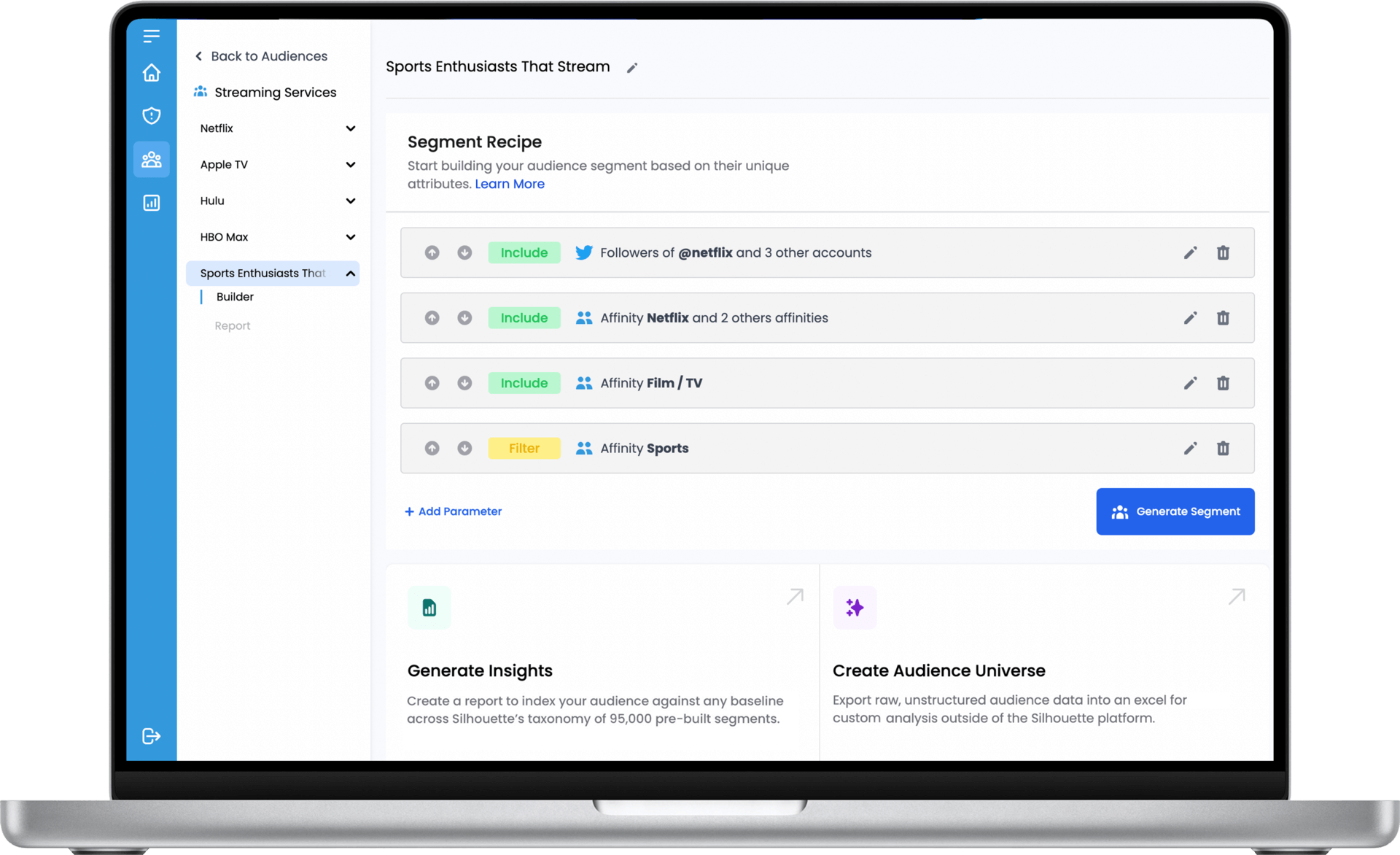 Build
Leverage Audience Builder's easy-to-use UI to create audiences from our database of over 1.5 billion social accounts and 300 million verified identities.

Segment audiences across 95,000 taxonomies or create custom audiences that overlap with any industry, trend, or brand.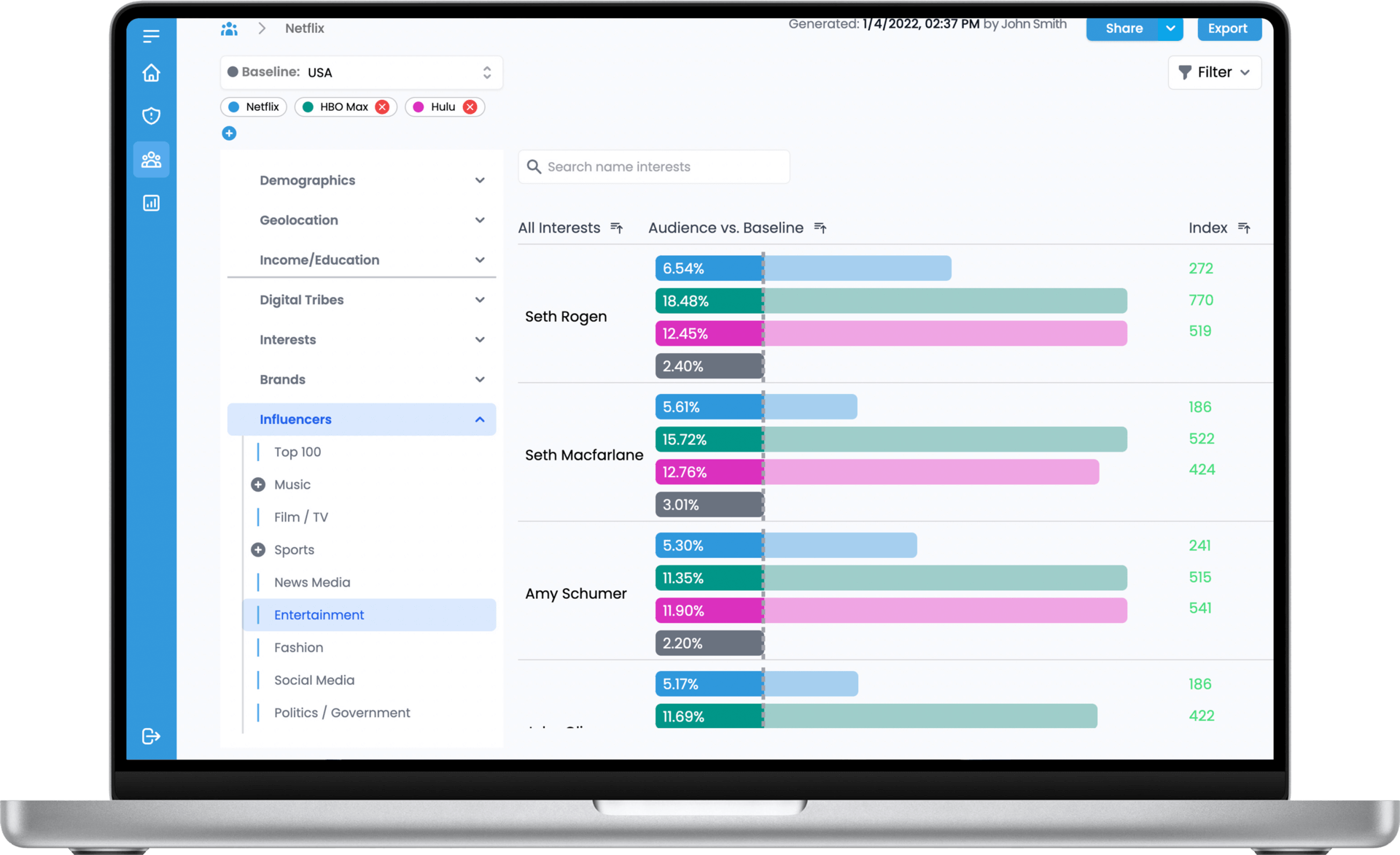 Analyze
Index your audience against any custom baseline you choose including geography, demographic data, or even another audience. 

Discover what is unique about your audience, what they are passionate about, what drives their decision-making, and how to effectively reach them.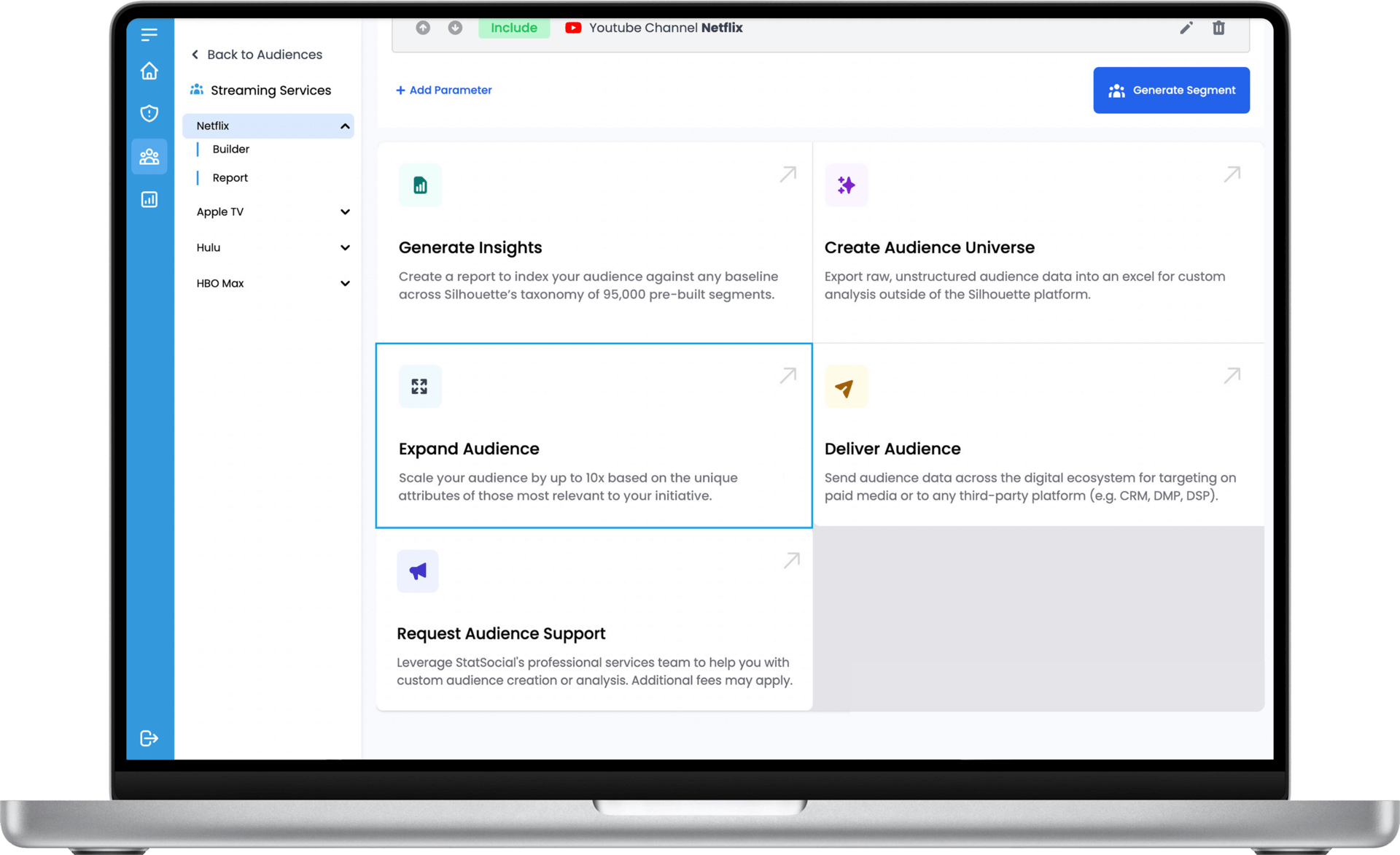 Expand
Find the individuals that most closely match your buyer personas and scale audience reach in seconds. 

Upload your first-party data into Silhouette for audience analysis and expansion within the platform.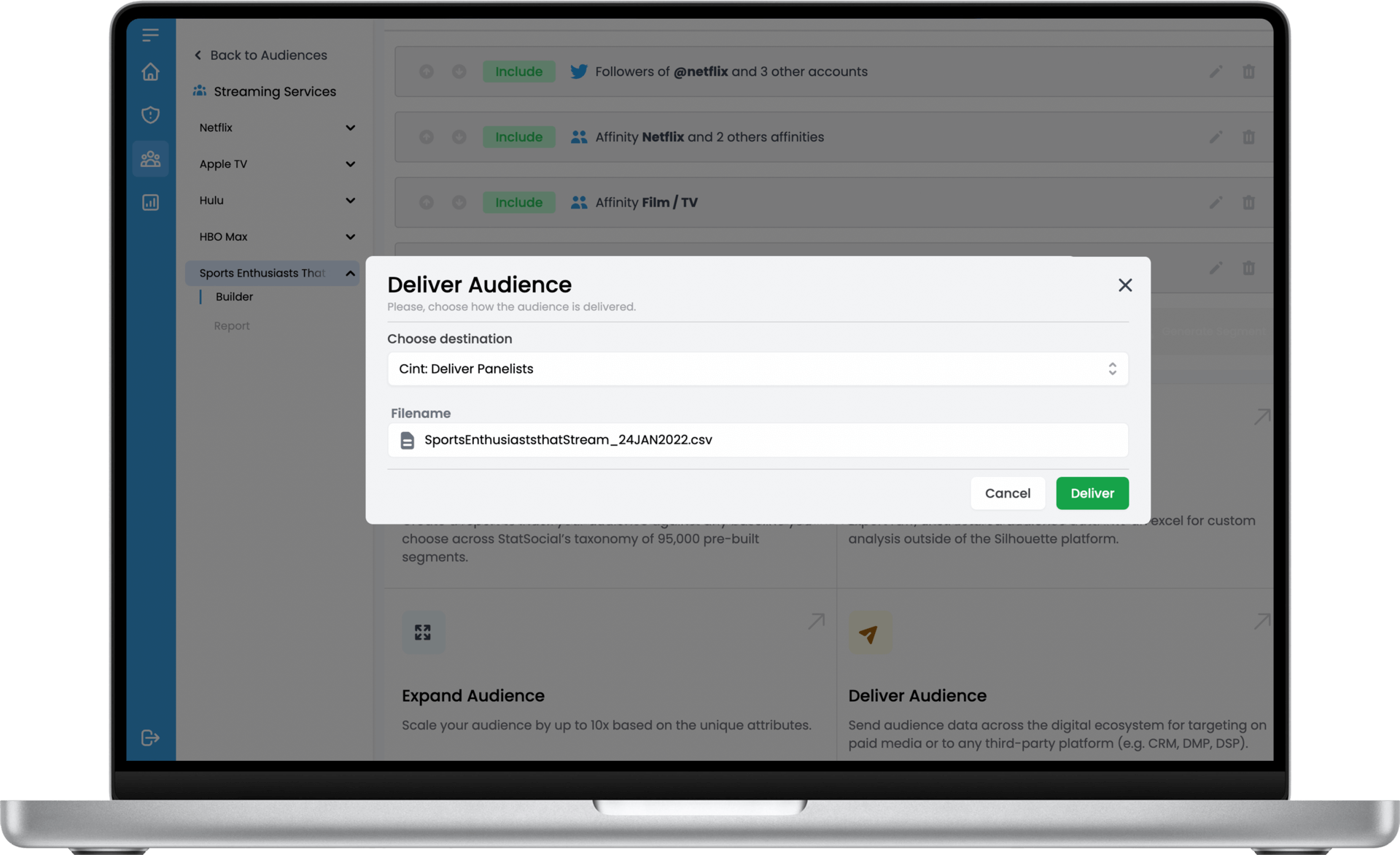 Connect
Send audience data across the digital ecosystem for retargeting on paid media, OTT, mobile, email, and more. 

Overlay social audiences with market research panels for survey targeting and expanded insights, or with third-party purchase data for attribution analysis.