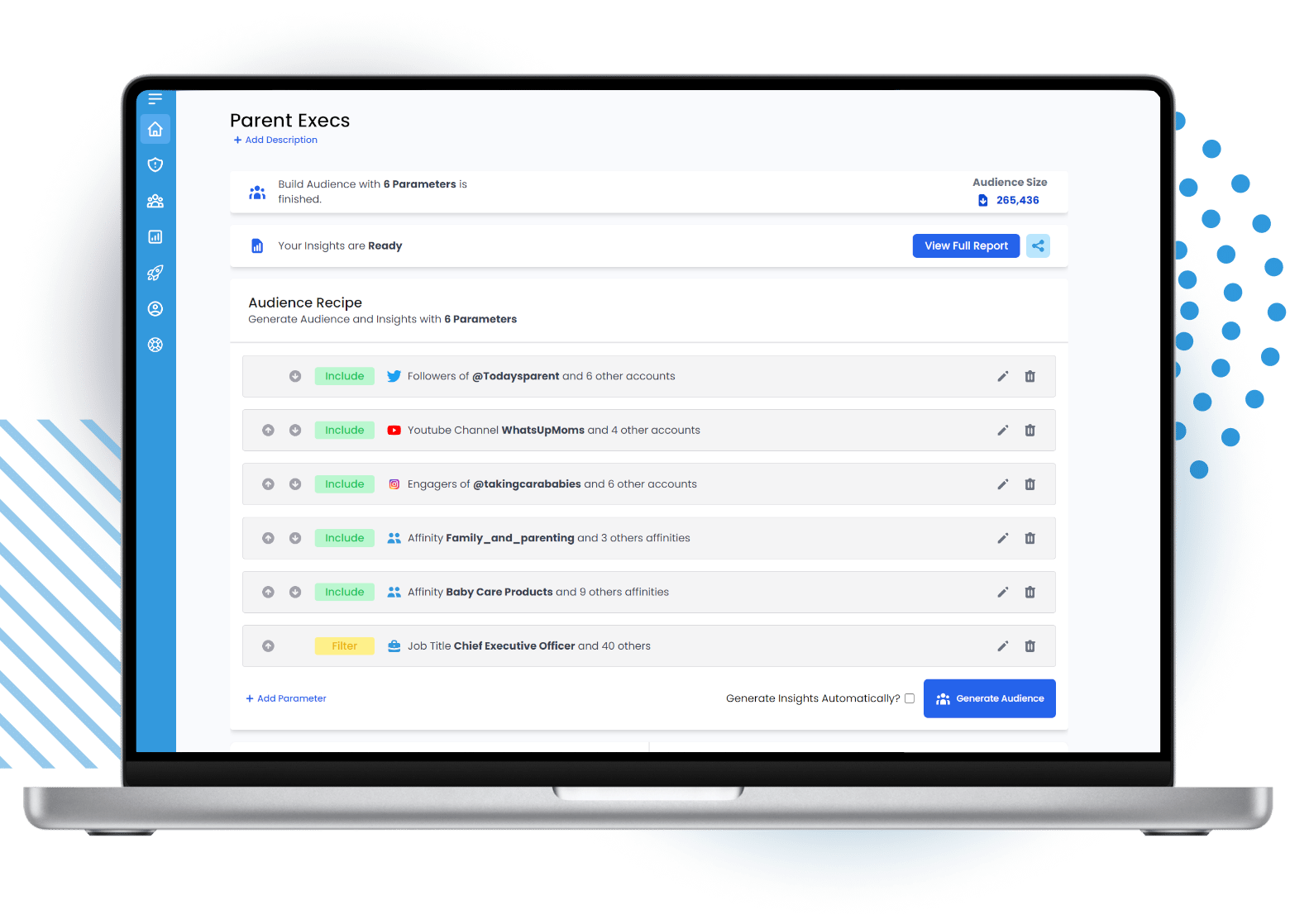 Build
Leverage Silhouette's easy-to-use UI to create audiences from our database of billions of social accounts mapped to 300 million verified individuals.

Segment audiences using a robust taxonomy of unique attributes, or create custom audiences for any marketing or research initiative.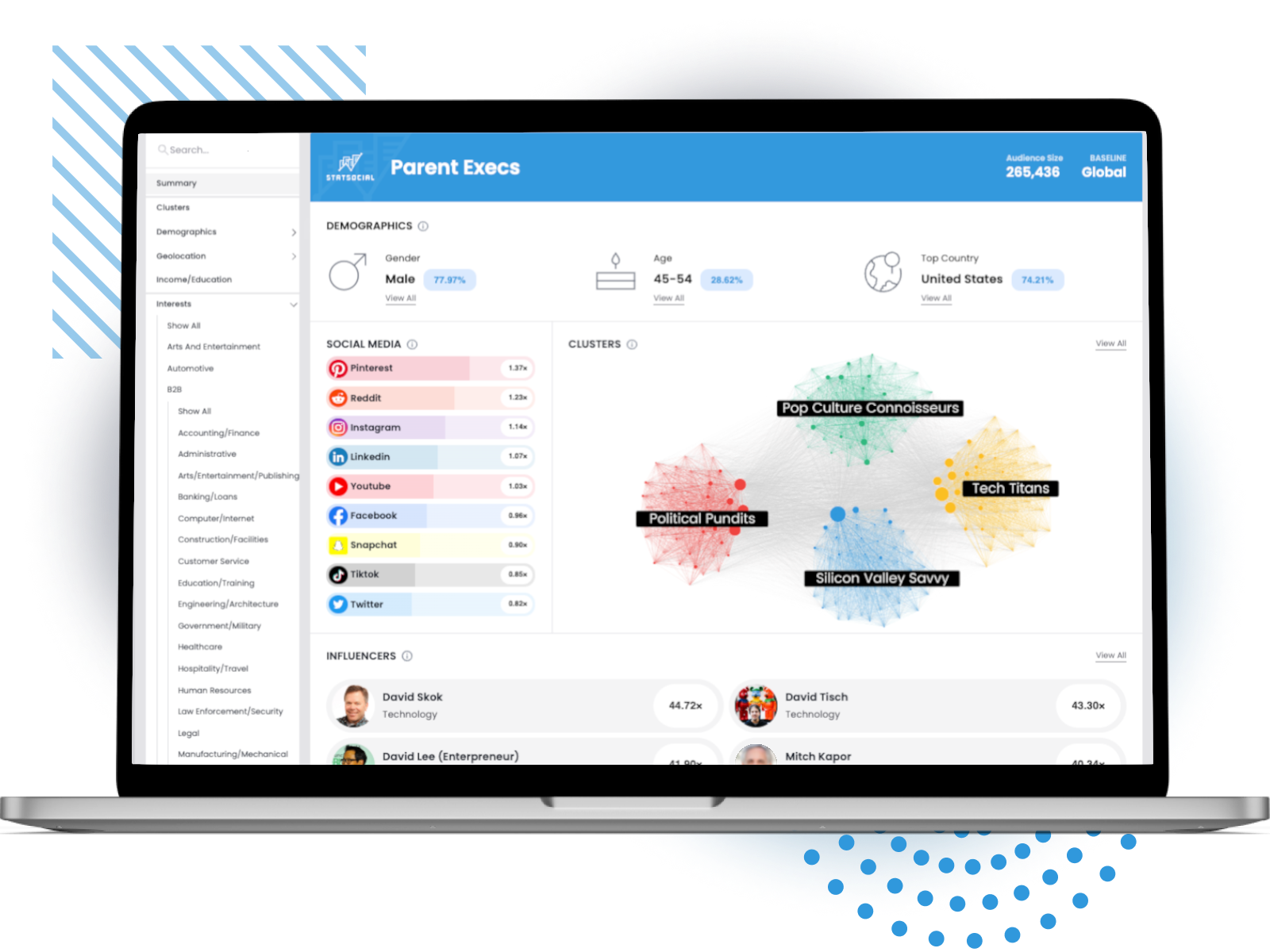 Analyze
Index your audience against out-of-the-box geo baselines, or set any custom baseline including your CRM data, survey respondents, custom built personas, and more.

Discover what is unique about your audience, what they are passionate about, what drives their decision-making, and how to effectively reach them.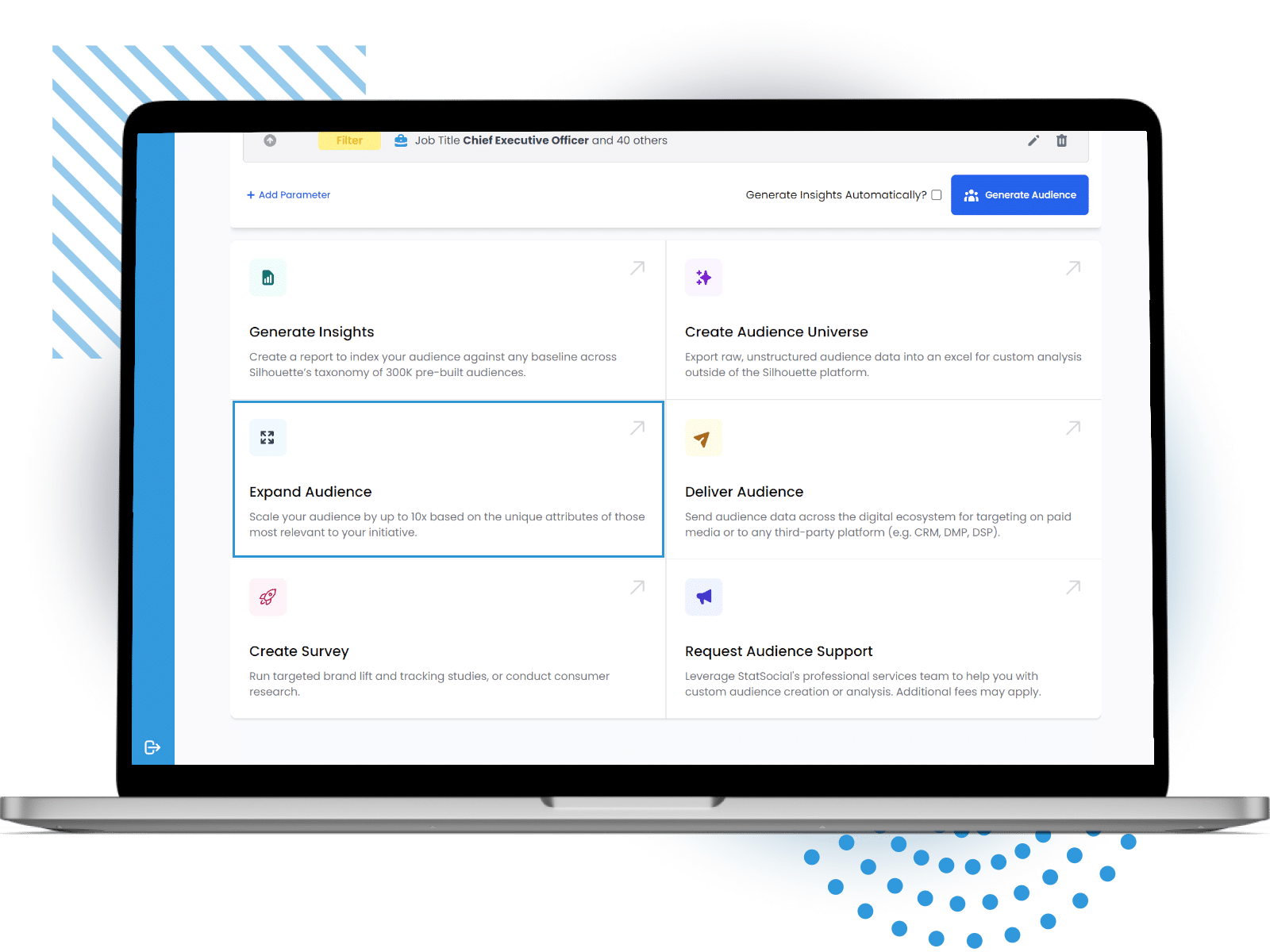 Expand
Model off of custom seed audiences to identify and target those that most closely match your ideal audience in a fully compliant way.

Upload your first-party data, survey panel data, or even Twitter IDs from your social listening tool for audience analysis and expansion within the platform.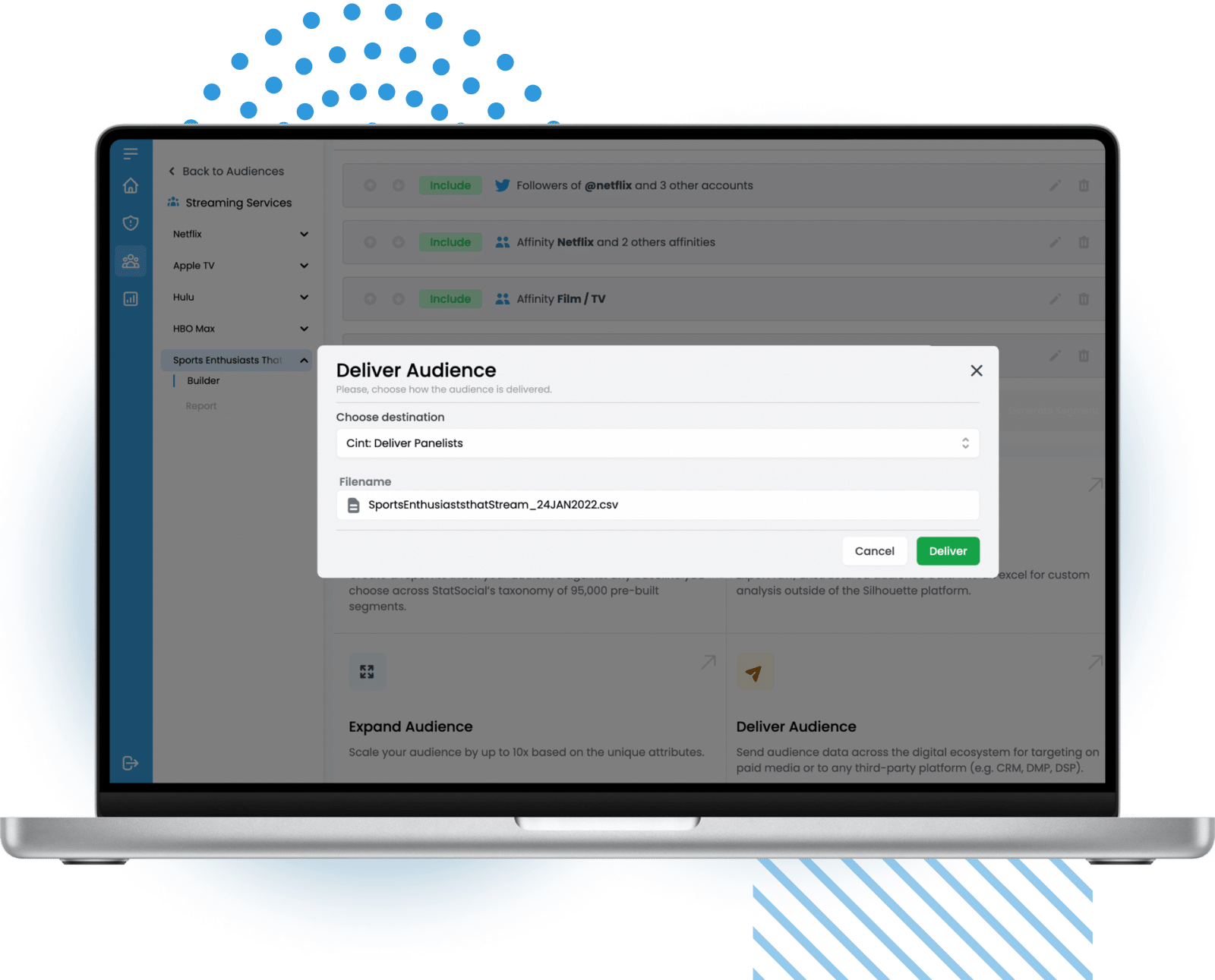 Connect
Send audience data across the digital ecosystem for retargeting on paid media, OTT, mobile, email, and more. 

Overlay social audiences with market research panels for survey targeting, expanded insights, or with third-party purchase data for attribution analysis.