Think of your favorite brands. What about them do you love? Many consumers feel a strong connection to the brands they frequent, whether online or in-person. And when you're loyal to a brand, you're likely to shop there often and pay closer attention to their content.
Repeat purchases are coveted—and a strong indicator of brand health. Consider the following statistics on repeat purchases from Think Impact:
About half of a company's revenue is from approximately 8% of their most loyal consumers.
Retaining existing customers has been shown to increase profitability by 25% to an astounding 95%.
Repeat customers have been measured to spend an average of 67% more than new customers.
So how do you create brand loyalty in 2023? By building brand communities.
What Are Brand Communities? Think Lululemon and Harley Davidson.
Brand communities are a group of consumers who center around a brand's ideologies and lifestyle.
Brand communities are increasingly important during a time where loneliness and social isolation is on the rise. They create a sense of belonging for people that not only drives connection, but that can also be lucrative for the brand.
Lululemon and Harley Davidson may have nothing in common on the surface-level, but both brands have created strong brand communities:
1. Lululemon: Community Now
Lululemon makes community an integral part of their brand strategy. They created a "Community Now" platform which is a digital hub for connecting with members both online and in-store. Members can sign-up for in-store classes, stream educational and inspirational content, and learn more about Lululemon's products.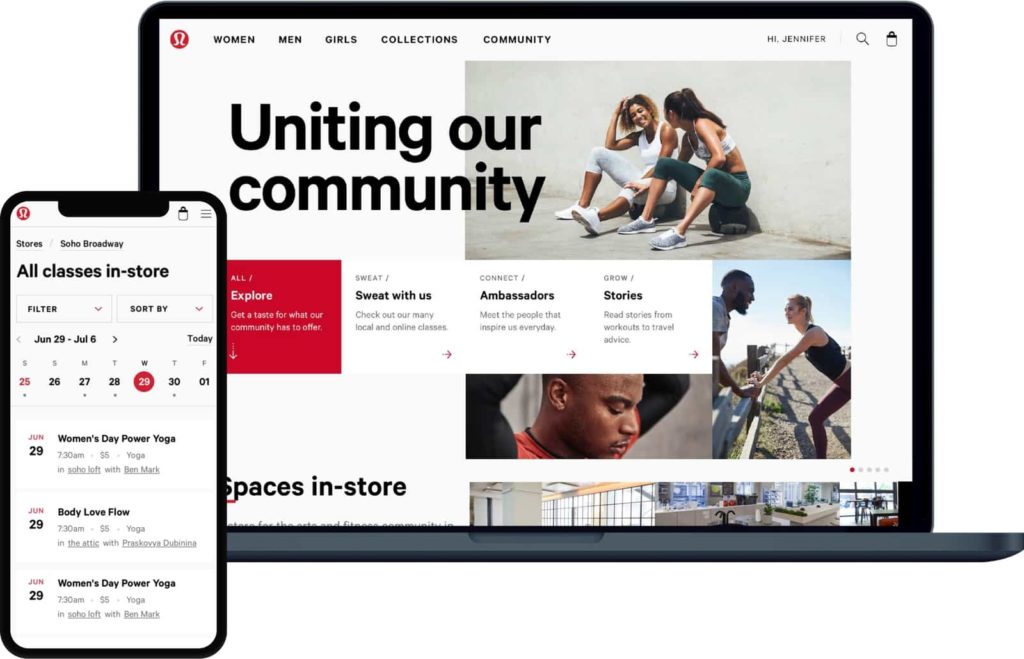 2. Harley Davidson: The "Brotherhood" of Riders
Harley Davidson takes a bit of a different approach to brand community, by creating outreach initiatives to connect with local communities. According to Harvard Business Review, these community-outreach events strengthened the connection between employees and Harley riders and formulated a community of brand advocates.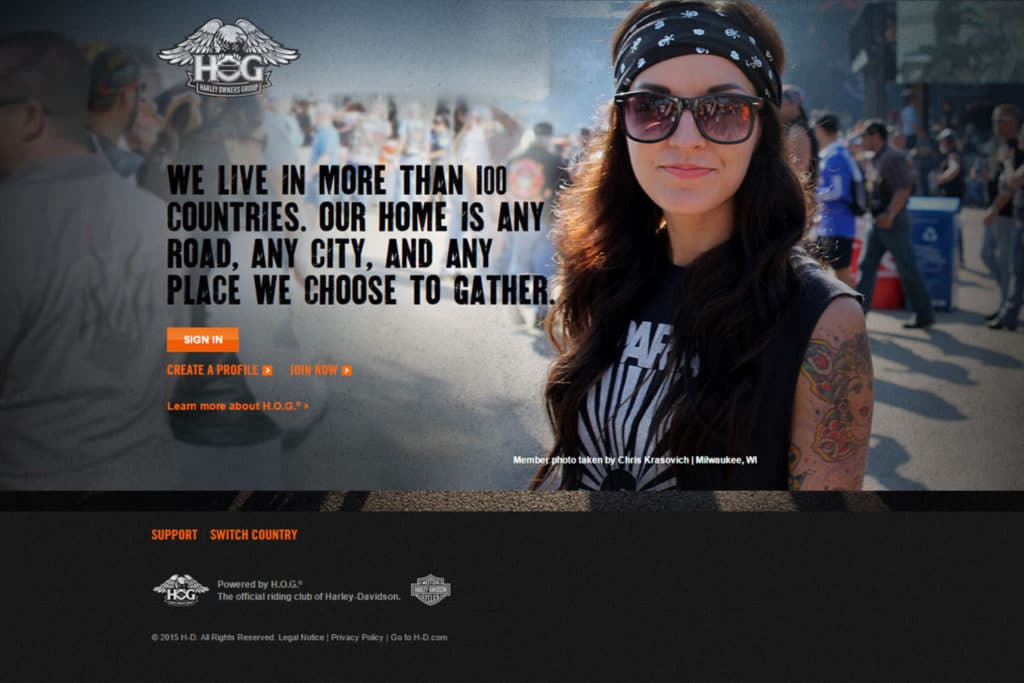 Communities create a sense of belonging people crave, and can be a powerful business strategy. Just how powerful?
In Q3 2022 alone, Lululemon's profits increased by 25% YoY while Harley Davidson's increased by 20%.
Brand Communities: A Powerful Resource for Market Research
Another key reason brand communities are so profitable? They are powerful resources to conduct market research. Think about it. Both Lululemon and Harley Davidson have an easy way to connect with their most loyal customers in real-time, and learn invaluable insights that will inform their go-to-market strategy for years to come.

Brand communities facilitate market research in the following ways:
Research Panelists: Brands can tap community members to participate as panelists in their market research—significantly increasing the response rate and survey quality.
Inform Target Audience: Brands can use community members to inform their target audience and create highly accurate audience personas.
New Products: Brand communities are great for testing new product ideas before moving forward on production.
Competitor Insights: Brands can also leverage their communities to gain insights on what they do and don't like about a competing brand (e.g. quality, mission, customer service) to inform their go-to-market.
Brand communities provide you with an always-on consumer audience to help drive strategic decision making and establish long-term customer loyalty.
How StatSocial and C Space partner to recruit brand community members for market research studies
C Space is a global customer insight, strategy & innovation agency partnering with insights leaders at the world's top brands to help them build more meaningful relationships with consumers and drive customer-inspired growth.
One way C Space achieves this is through the development and management of vibrant brand communities providing a wealth of insights, human truths & opportunities to better meet the needs of the people the business exists to serve. The ability to "partner" with customers in this way to drive product decisions, innovation and improved user experience ensures relevance into the future and allows brands to develop deeper customer relationships, a key source of competitive advantage in today's economy.
In 2022, C Space turned to StatSocial to help them build and maintain online communities, in support of specific client programs and initiatives. This included the creation of highly targeted audiences within StatSocial's Silhouette™ platform and recruitment of those individuals into specific brand communities to ensure the necessary quality, relevance, and scale on behalf of C Space clients.
A few examples of audiences that the team was able to target together for specific brand communities include:
Women, under the age of 30, interested in fashion and with a specific affinity toward a popular global retail brand
Black Gen Z and Millennial technology users
Those individuals who frequent specific fast food restaurants on a weekly basis
Affluent banking consumers
Restaurant and foodservice professionals across a variety of industry positions at local, regional and national chains
TV and internet consumers in Mexico
IT and Data Science Professionals in the US, UK, EU, and Australia
To date, StatSocial has been able to help recruit well over 500 qualified new members into C Space communities and our partnership is just beginning. C Space is able to then leverage those community members to drive success for their clients.
Final Thoughts: Building A Brand Community
The benefits of building a brand community are endless. But how can you get started? By first knowing who your audience is, and what drives them. In order to gain this knowledge, you need to go where your audience is—social media. We're not talking about social listening. We're talking about your audience's self-declared insights sourced directly from the major social media channels. Things like their favorite brands, tv shows, influencers, and personality insights: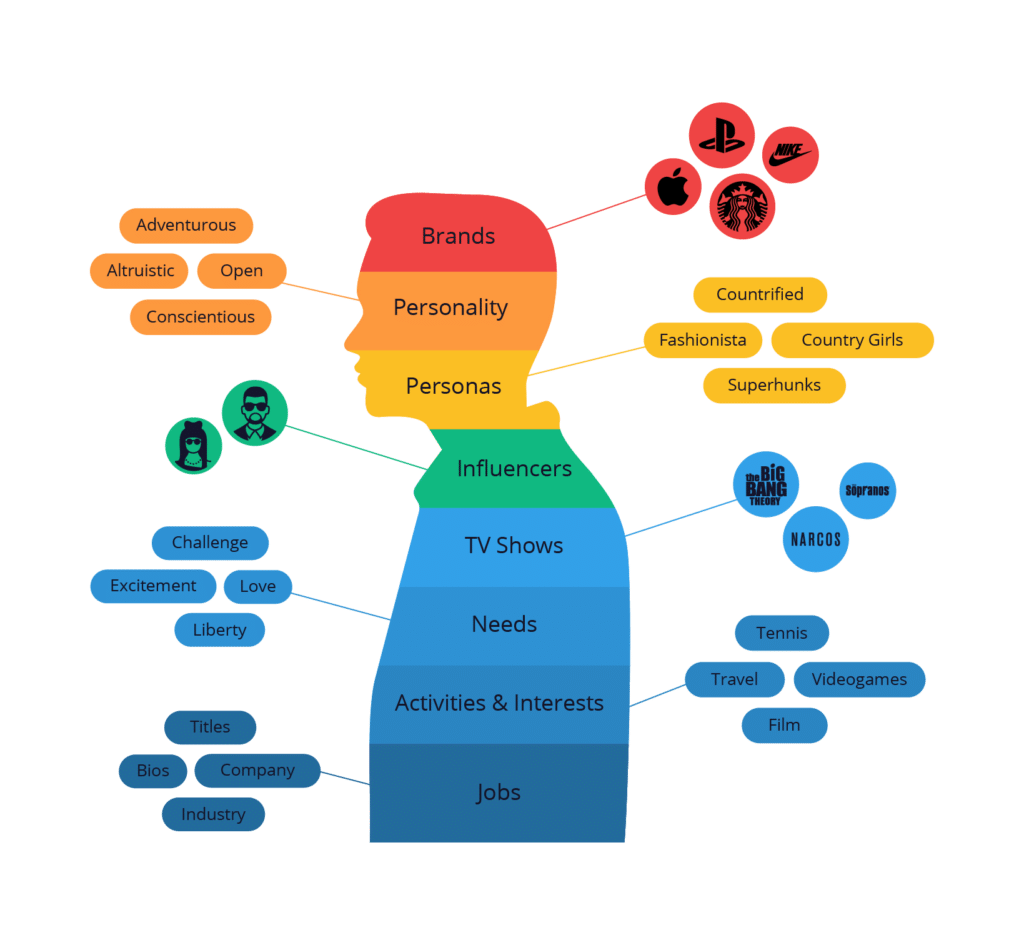 Our Silhouette platform can tap into a rich database of 300+ million verified consumers to find your target audience so you can start building a powerful brand community.

Don't take our word for it. Let us show you how it works.