Nearly half of Americans are currently engaging on TikTok with Gen Z making up over 40% of its users. While that may seem staggering, what's even more staggering is the average user spends 95 minutes per day on the platform. So it's not too surprising that marketers are looking for solutions that will enable them to better understand the audiences engaging across TikTok. Luckily, there is a tool that marketers and researchers can leverage to discover thousands of self-declared insights across millions of verified social users both on TikTok and major social platforms.
Silhouette™'s ability to capture self-declared audience data from TikTok
Our industry leading social audience insight platform, Silhouette now includes thousands of TikTok insights on millions of verified profiles. Adding TikTok gives marketers and researchers the ability to obtain valuable self-declared audience insights such as interests, preferred media channels, favorite influencers, and more. Read on to discover how marketers and researchers will be able to leverage thousands of TikTok insights and take action.
Discover and validate TikTok influencers
Ever heard the saying "TikTok made me buy it?" If you have, you know the effects TikTok influencers can have on your wallet. TikTok's short form videos are as engaging as they are persuasive. In fact, TikTok influencers have an average engagement rate of nearly 19% compared to 1-3% on other social platforms, so it's no surprise that many brands look to influencers on TikTok for partnerships. However, the key is finding the right influencers that align with your audience.
Silhouette has been empowering marketers to take an audience-first approach to their influencer marketing campaigns. Instead of relying on follower counts, engagement metrics and preconceived notions, you can build your unique audience in Silhouette to identify which influencers your audience has an affinity for. Alternatively, you can supercharge your influencer management platform or challenge your assumptions by validating if a recommended influencer does in fact align with your audience. The addition of TikTok means you'll now have access to TikTok influencers, insights across their audiences and how they align with yours.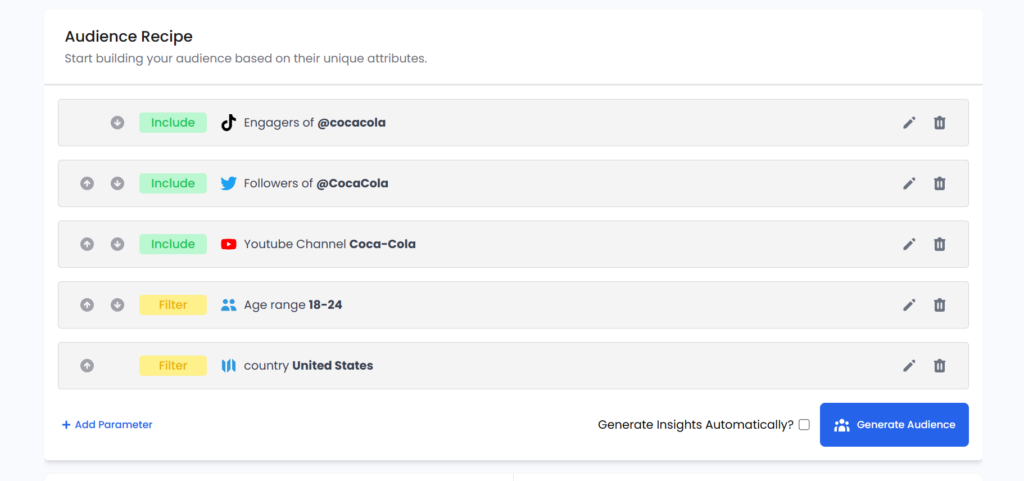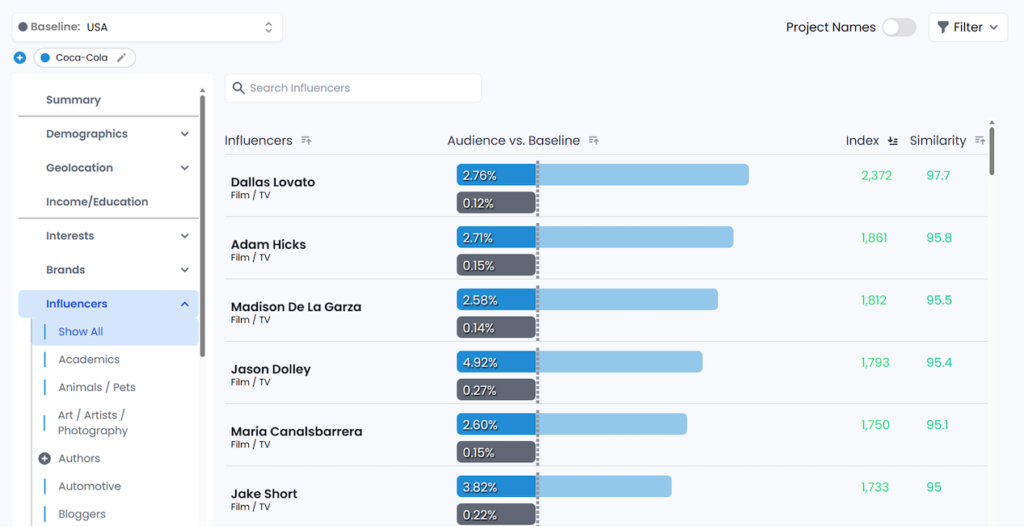 Uncover unique TikTok audiences, including Gen Z
With the rise and fall of social networks, the one thing that remains true is that the way consumers engage across social platforms differ. Adding TikTok provides not only greater insights into any audiences' interests, preferences and beliefs, but a more holistic understanding into who they are and what motivates their purchase decisions.
For this reason, adding TikTok to a social audience tool like Silhouette is critical because it provides a lens into the hard to find and measure demographic, Gen Z, who prefers TikTok over other popular social platforms. The ability to gain self-declared audience data from TikTok means you'll be better equipped to understand specific Gen Z audiences.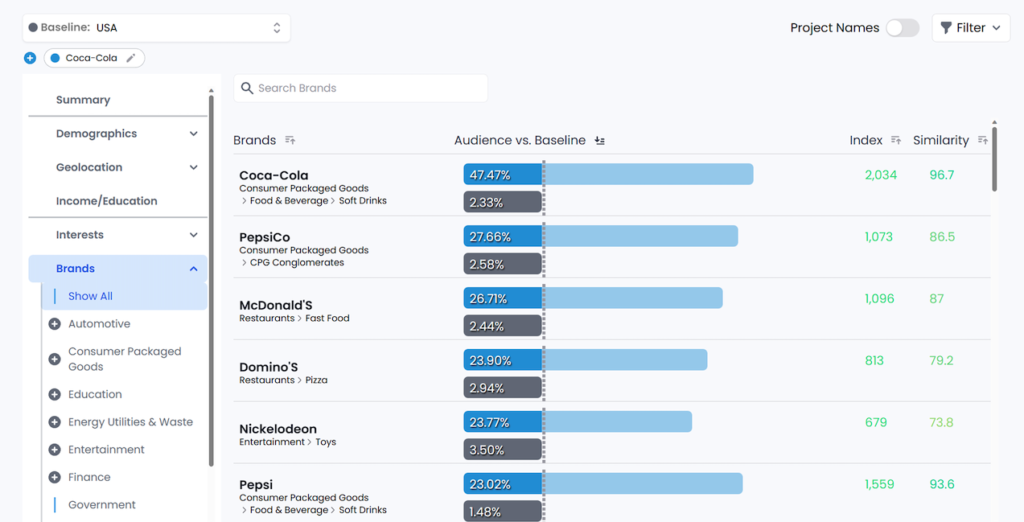 Conduct comprehensive consumer research
CRM, purchase data and surveys are powerful sources and tools for better understanding our customers and ideal audiences; however, they can be limiting in the amount of data you can collect. Social audience insights allow you to better understand your audience by filling in the gaps that can't be collected during checkout or in a limited questionnaire. By leveraging self-declared data from TikTok and other major social platforms, you can enrich existing customer and panel profiles and survey responses.
Additionally, you can upload TikTok IDs into Silhouette to better understand the audience behind specific TikTok profiles including influencers and brands.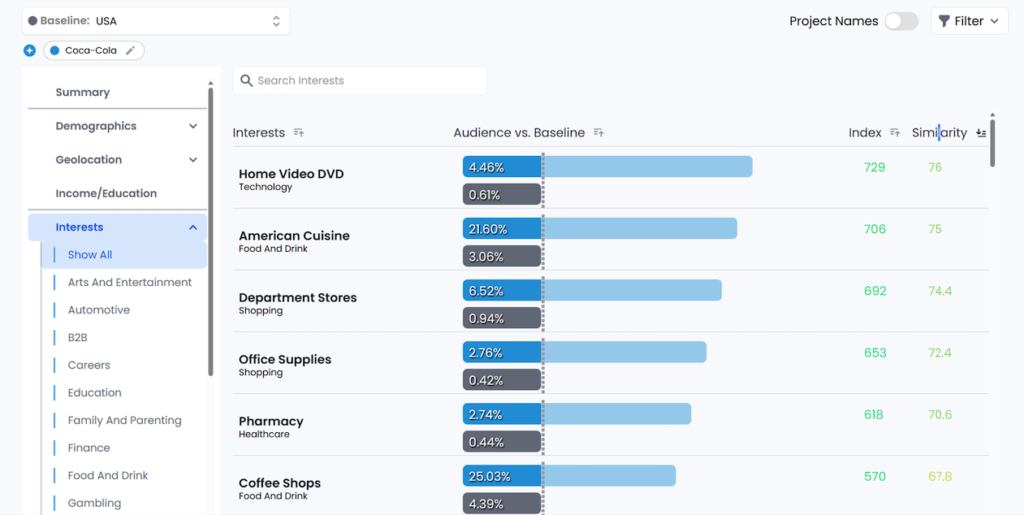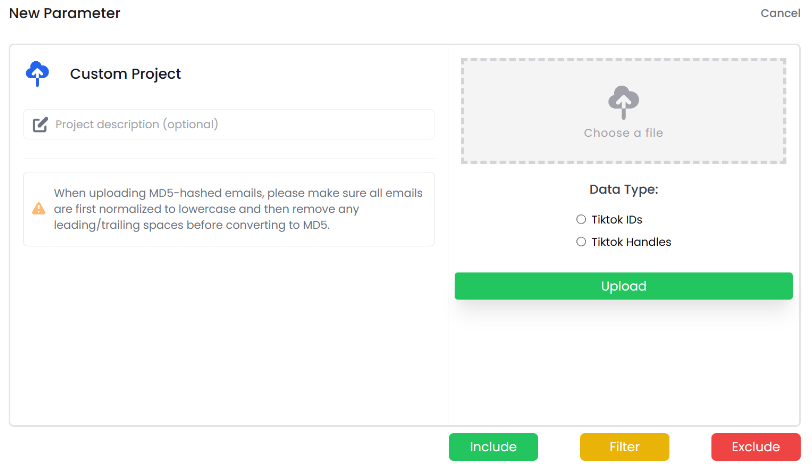 Run highly targeted media campaigns
When you know which media channels your audience engages on, it makes for highly effective media and retargeting campaigns. With self-declared social audience data you can identify which websites, podcasts, TV shows, YouTube channels, etc. that your audience prefers and engages on. The addition of TikTok enables you to tap into the Gen Z audience even more to identify the media channels they engage on most for effective targeting.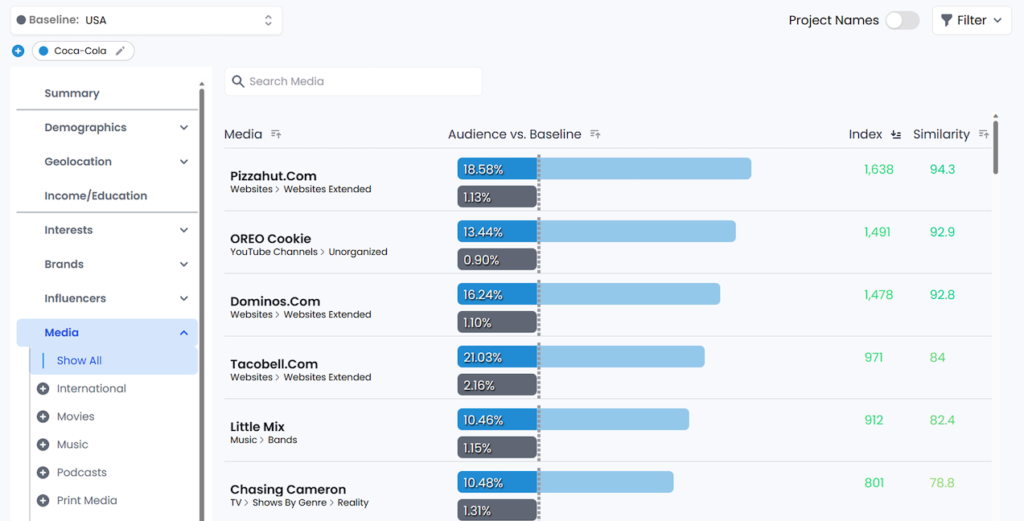 Start Integrating TikTok insights across your marketing campaigns
Silhouette's addition of TikTok will now meet the demands of marketers looking to leverage the incredible amount of audience insights the social media giant captures daily. When we can harness these insights in a privacy and compliant way, we can better connect with our customers and provide the personalized experiences they've come to expect —and the addition of TikTok to Silhouette's comprehensive set of social audience data accomplishes just that.
Ready to start taking action on TikTok insights? Let's chat!