It's been nearly 3 years since the Twitter Audience Insights feature was removed for reasons unknown. In case you are unfamiliar or forget what they looked like, below are two screenshots to jog your memory: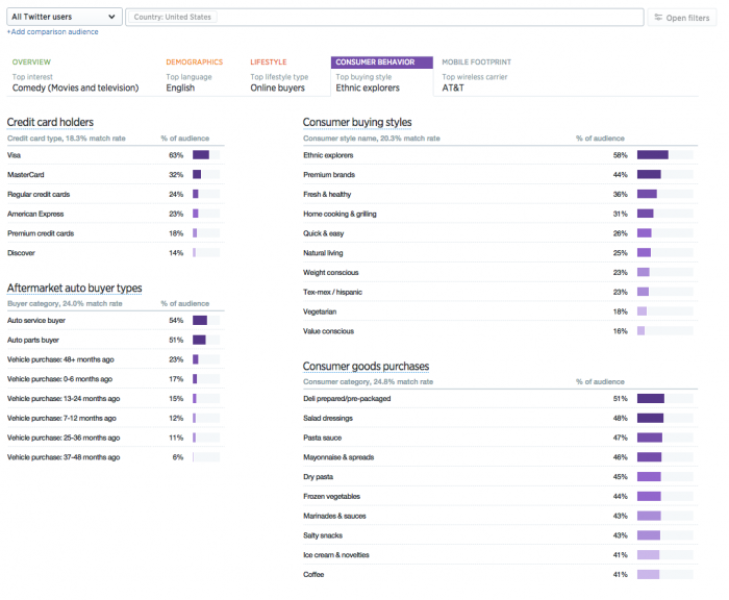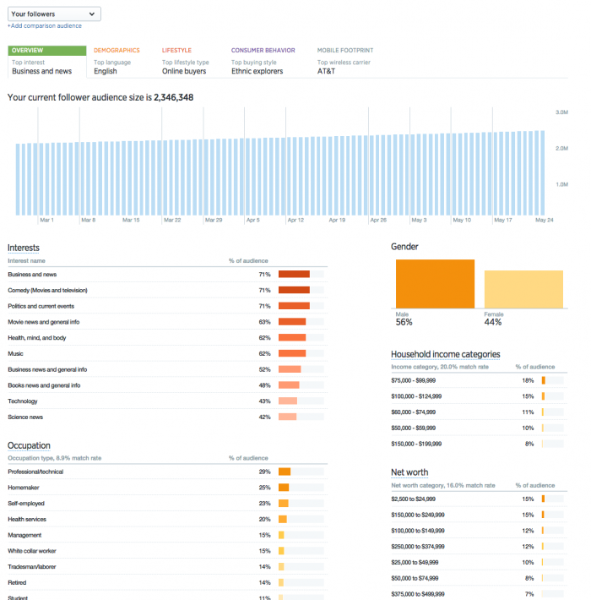 Twitter's Audience Insights were a goldmine for both demographic and behavioral information that helped marketers and social teams better understand and connect with their target audience. And even though it's been a while since they've been available, most marketers haven't figured out how to fill this void of insights they once had across 400 million active Twitter users'.
The good news? There is a way to gain audience data from Twitter—and other major social networks with better, holistic and bot-free insights.
Filling the Twitter Void With Social Audience Insights
Social audience insights provides a wealth of knowledge on any audience, even your competitors'—providing valuable information like interests, brand affinities, preferred media channels, career profiles and even personality traits on top of demographics.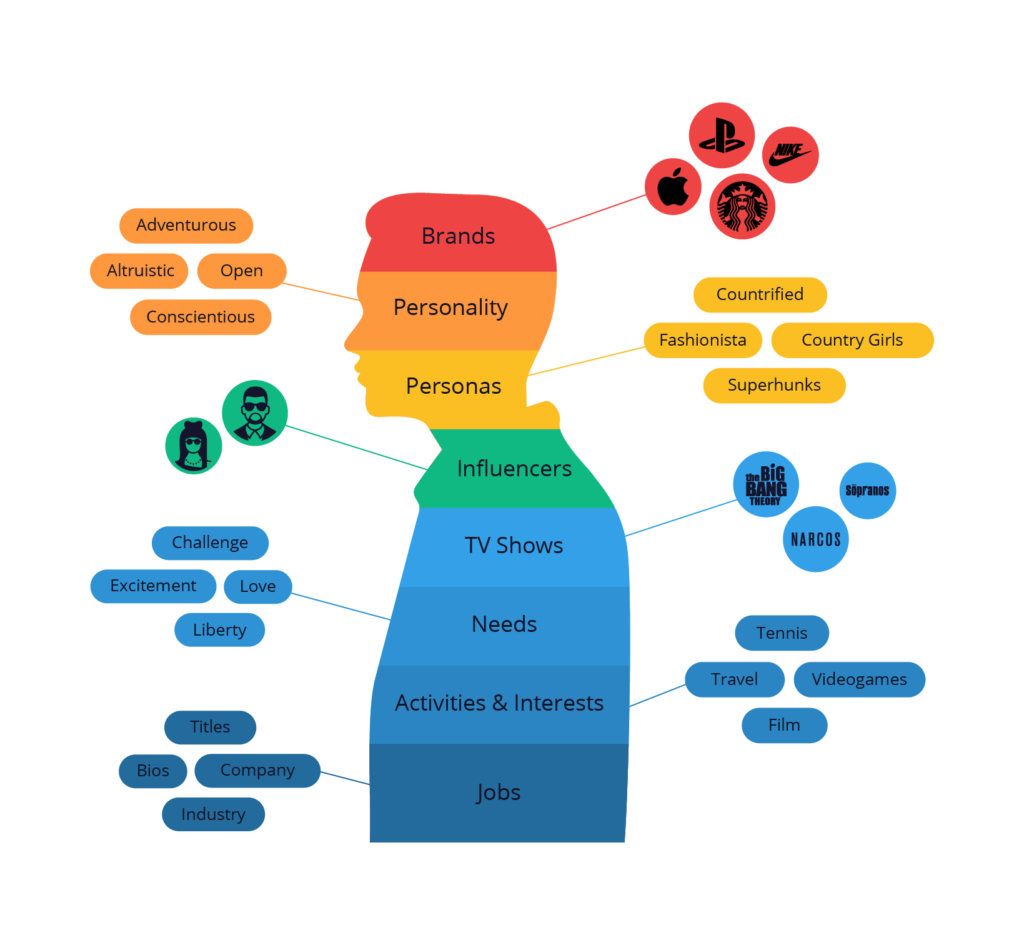 StatSocial's social audience insights are Twitter's retired Audience Insights on steroids, because we're not just pulling from Twitter, but other major social media platforms too, including:
Reddit
Twitch
Instagram
YouTube
LinkedIn
Pinterest
Social audience insights can give you a complete picture of any audience based on their social behavior and self-declared sentiments across all the social channels they engage on, so you can understand not only who they are, but what matters most to them. However, it's important to point out that not all social audience insight platforms are created equal. Many platforms rely on Twitter audience insights alone or modeled data.
Anyone can figure out basic demographics about a person, but knowing what makes them tick is how you create more meaningful connections.
Taking Action on Social Audience Insights
The first step is gaining access to the insights, the second and most important is taking action on those insights. With a social audience insights platform like Silhouette™, the data is so robust that the sky's the limit in terms of what you can do—but here are just a few highlights:
1. Influencer identity, validation & campaign attribution: Just because an influencer is popular, doesn't mean they're popular with your target audience. Using social audience insights, you can determine or validate influencer partnerships based on who your audience regularly engages with. After the campaign concludes, you can easily determine ROI and sales lift resulting from the partnership by mapping purchase data to exposed and engaged social audiences for sales attribution. Learn more about using social audience insights to determine the ROI of influencer campaigns here.
2. Measure brand lift: Use social audience insights to identify audience members exposed to your earned media campaigns. From there, you can survey these members to understand the impact to brand awareness, perception, and overall health. Learn more about measuring brand lift here.
3. Better, more targeted market research studies: Market research is key to any successful marketing campaign, but can also be costly and cause us to cast a wide net to reach a small targeted group of the population. Social audience insights solve these pain points by easily identifying and reaching only those that matter to your study. Learn more about using social audience insights for market research here.
4. Integrated, holistic customer data: Imagine how robust your data would be if you could connect social audience insights to your customer or CRM data? With social audience insights you can, giving you a holistic picture of who they are and what matters to them. Learn more about using social audience insights for 360-degree customer data here.
5. Persona validation: You think you know your buyer personas. But what if you're wrong? With social audience insights, you will have a constant pulse on your audience and be able to quickly react to shifts and changes that naturally occur as your brand evolves and grows overtime. In short, you'll have constant, easy validation that who you're targeting is who you should be. Learn more about using social audience insights for persona validation here.
6. Better retargeting campaigns: Social audience insights can be used in one of two ways for advanced ad and paid media targeting. Marketers can build highly custom audiences and then deploy them across paid media and social platforms. Alternatively, exposed and engaged audiences of influencer and earned media campaigns or brand lift studies can be further leveraged as seed audiences. Learn more about using social audience insights for marketing campaign optimization here.
Final Thoughts: Twitter, but better.
Twitter Audience Insights held some great datapoints, but since they're platform-specific, they're only a small snapshot of the audience story. In order to truly understand your audience, you need a platform that captures insights across all the social channels they frequent.
A social audience intelligence platform provides you with just that, along with the ability to easily take action.
Looking to learn more about what a social intelligence platform can do for you? See the StatSocial difference.