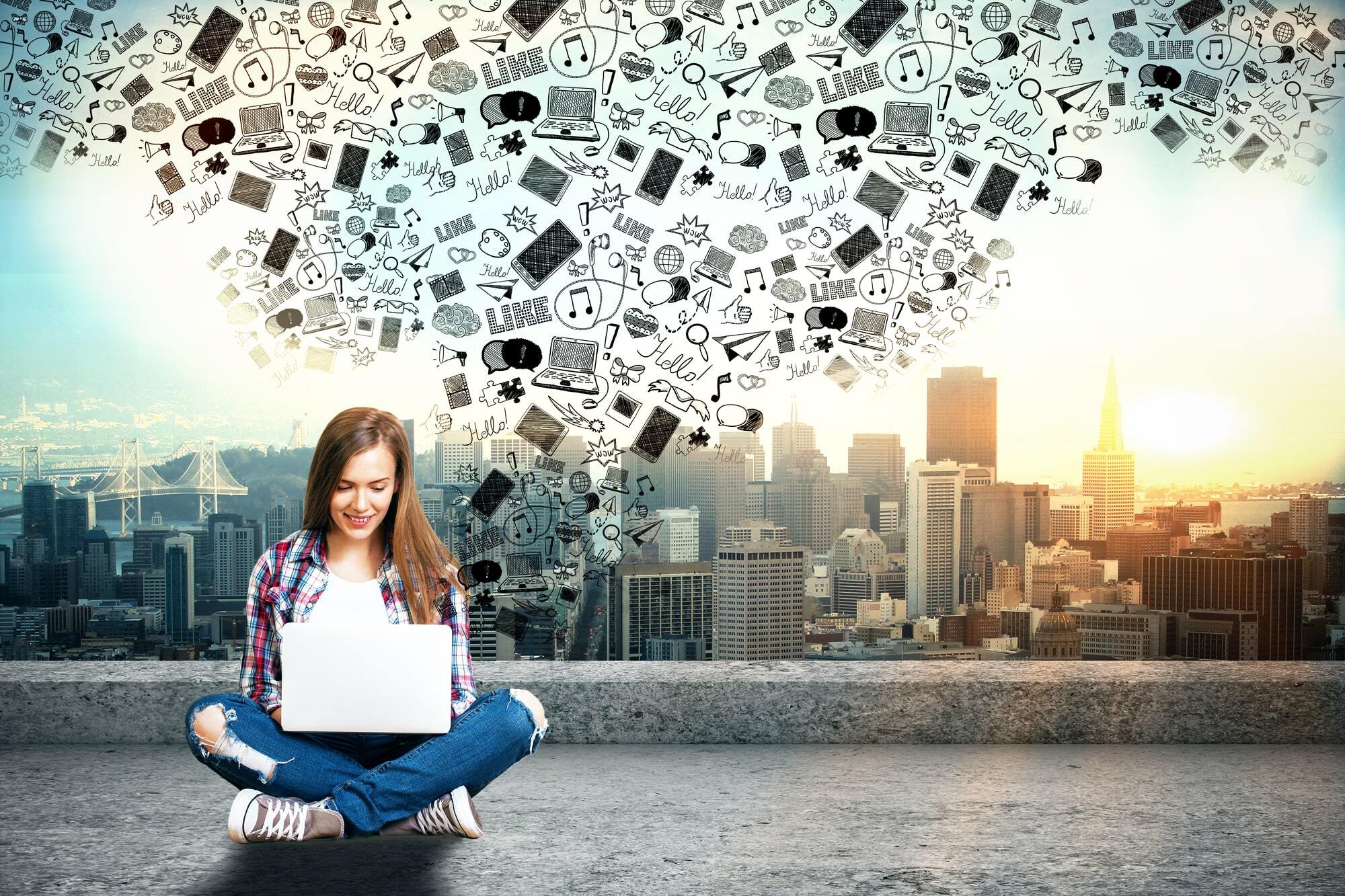 How often do you use social media? For most of us, more than we'd like to admit. On average, people spend
over 2 hours a day
on various social platforms. It's a fixture in our everyday life—making it a goldmine for consumer insights.
Despite all of this, it wasn't until recently that gathering social insights for audience analysis really took off. This is largely because popular social listening platforms focus on content trends rather than audience insights. Even those few tools that do claim to capture audience data can often only do so for one social channel (e.g. Twitter).
Without a holistic understanding of buyer behavior across social and community forums, the largest (and arguably most important) piece of the puzzle is missing.
So what insights do you stand to gain about your audience from the right platform? Here are just a few:
Influencers & thought leaders they engage with
Preferred media channels (e.g. YouTube, LinkedIn, Pinterest etc.)
Competitive & industry trends
Brand affinities
Interests, hobbies, and passions
How Social Insights Help You to Better Target Your Audience
Let's take a look at three things a social audience insights platform can do for you:
1. Get to know your audience.
Marketers like to think they know their target audience, but surveys and market research only scratch the surface of what social insights will glean.
A powerful social audience insights platform gathers data on user interactions across various social and community platforms and presents it in a single view. By tapping into your audience's interests, personality traits, and other key attributes, you can finally understand not only who they are, but how and where to best engage them.
2. Enrich your first-party data.
The data your company collects about their customers is called first-party data. Overlay social audience insights on top of your CRM or other first-party datasets to help you:
fully understand what drives your audience's decision-making
build more accurate and comprehensive personas
take a more targeted approach to your marketing outreach
3. Inform your influencer marketing. 
A recent survey showed that just under 90% of marketers agreed that influencer marketing is just as effective—if not more so—than any other marketing channel they use. But this is contingent upon whether you use the most effective influencer for your audience.
Most social platforms identify influencers based on their posting topics (e.g. moms, fitness, fashion). But a much better approach is to see what influencer content your audience actually engages with.
Consider the following example: you're targeting runners for a sneaker campaign. Of course you can hire the big-name sneaker influencers but imagine if you were able to discover other micro and macro influencers that are far more influential to your target audience based on their engagement history. The end result is a far more powerful campaign.
Imagine if you're finally able to know—not guess— who your buyer is and what that would mean for your marketing campaigns. If you move beyond the standard social listening tools to one that gathers audience insights, you can achieve this.
Navigating Social Audience Data in a Cookie-less World
Social media gives you invaluable and (seemingly) endless data about your audience in real time. But what happens when cookies go away? StatSocial's founder Michael Hussey recently discussed the topic with Search Engine Watch. Soon marketers (and everyone else, for that matter) will need to rely on identity solutions to provide their services and perform accurate audience analysis.
While change is always a bit scary, this cookie-less future is a good thing. Consumer information is rightfully protected and companies will gain more accurate insights and data about their consumers leading to higher-quality target audiences.
The Future Is Social
As we usher in a new era of audience analysis, one of the most important investments you can make is in a social audience insights platform. Social media continues to be a major source of where consumers spend their time.
There's no question that the best insights you can glean about your audience will derive from the sources they spend the majority of their time on—social media.
Ready to know exactly who your customer is? Request a demo today.