We talk about influencer marketing campaigns a lot on this blog, and for good reason. Influencer-based advertising has seen incredible growth over the past decade and hit $16.4bn in 2022.

But if you have ever run an influencer marketing campaign, you probably know how difficult it is to accurately measure impact. While vanity metrics (likes, comments, shares, etc.) can provide insight into what content performs well, these metrics can't provide any information on converted sales.
To get a more accurate picture of your campaign's success you will need to implement different forms of measurement. We've outlined 5 different forms of measurement for influencer marketing campaigns and the pros and cons to each.
1. Influencer marketing campaign attribution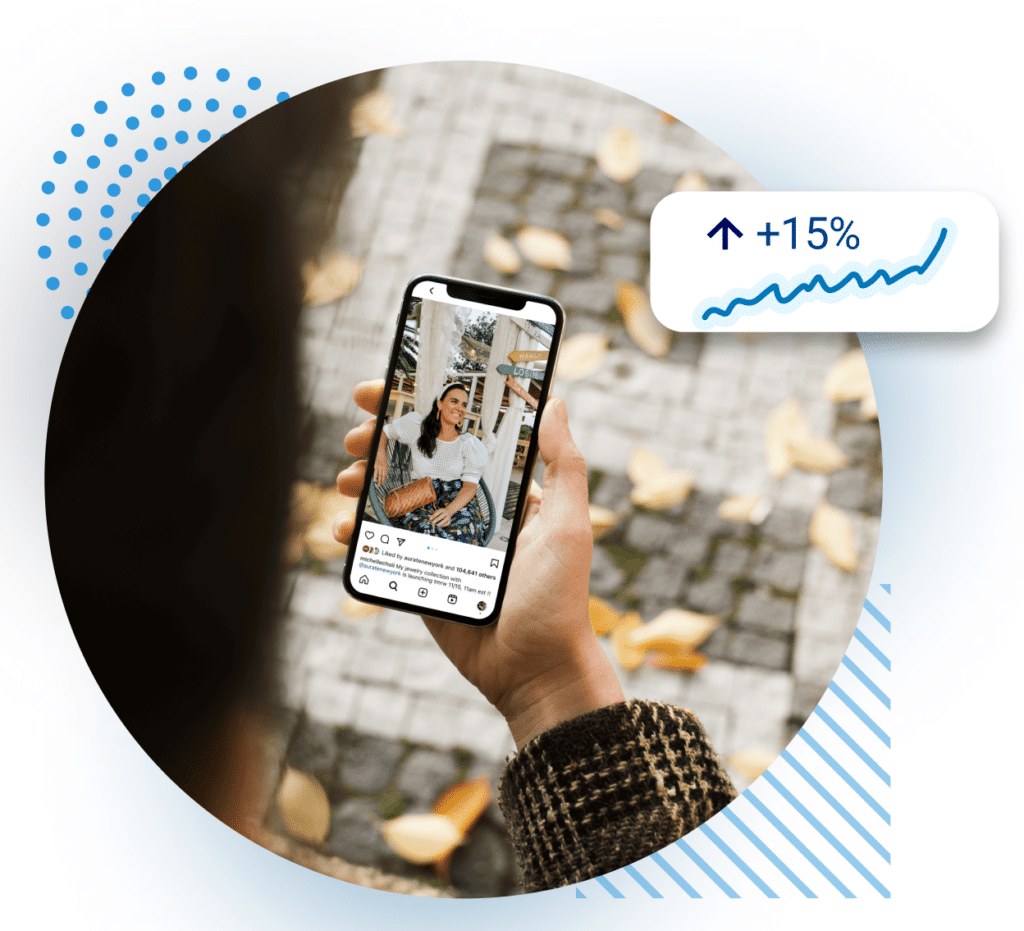 Until recently, determining the ROI of your influencer marketing campaigns was difficult. But thanks to new technologies, marketers can finally identify individuals that made a purchase as a result of word of mouth across social media.
Using attribution, marketers can identify individuals exposed to an influencer's social content using a social audience insights platform (like Silhouette™), where social profiles are connected to real individuals.
This data is then coupled with first or third-party purchase data and sent through to a third-party attribution system to measure sales impact. This data is compared to that of a control group pre and post campaign, to view resulting sales impact and ROI. While that may sound complicated, it really couldn't be easier, here is a recent blog describing the process a little more in detail.
Pros: Most accurate form of impact measuring
Cons: Requires access to purchase data to understand impact pre and post campaign
2. Influencer marketing campaign promotional codes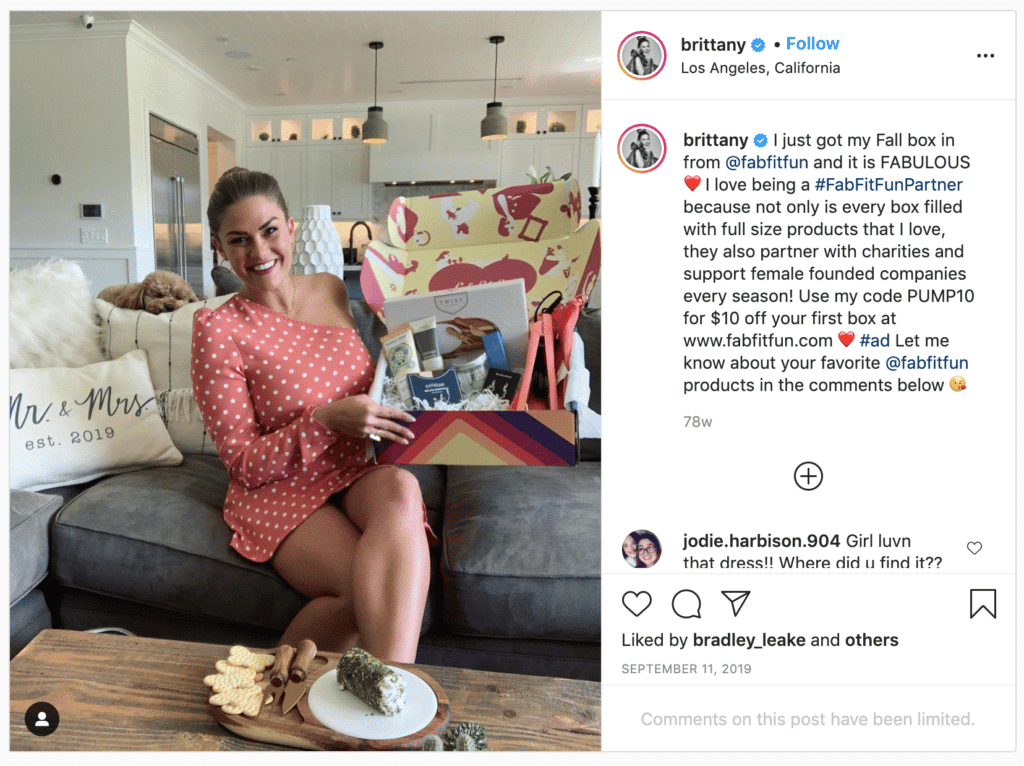 Promo codes are a quick and easy way to track an influencer campaign and are probably what you think of when you hear influencer marketing.
They are typically unique phrases or codes influencers share with their followers to use when purchasing the product they are promoting. While these can be a great starting point, they are easily abused. With sites like Honey and RetailMeNot, promo codes are shared with the more general public, making it difficult to determine the success of your campaign.
Pros: Great for motivating potential buyers
Cons: Widespread sharing of codes can skew results
3. Influencer marketing campaign affiliate links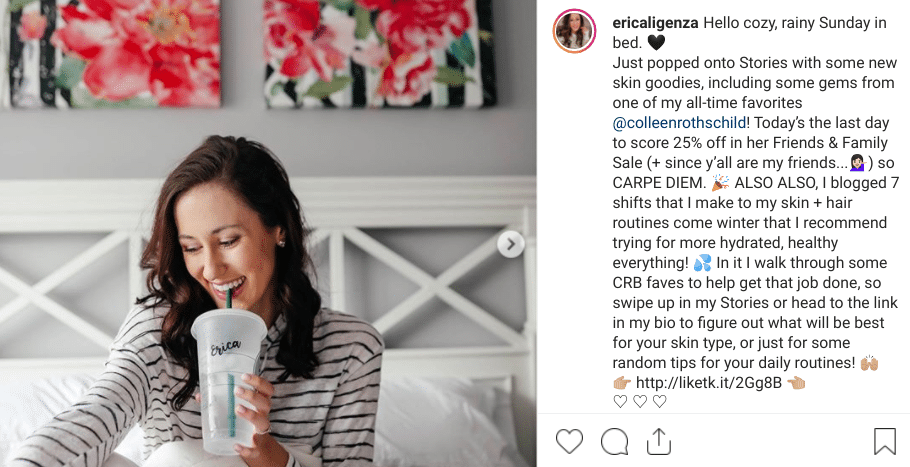 Affiliate links are specific URLs that have an affiliate's ID attached to the end of it. These links are most commonly used by bloggers and vloggers and help marketers track the percentage of traffic and sales converted as a result of the influencer campaign. Typically, the influencer keeps a small portion of the sales tied to the link as a commission.
Pros: Very little upfront cost and easy to set up
Cons: Easy for followers to ignore if no extrinsic incentive is provided
[Read more about why affiliate links and promo codes aren't enough here.]
4. Influencer marketing campaign UTM tags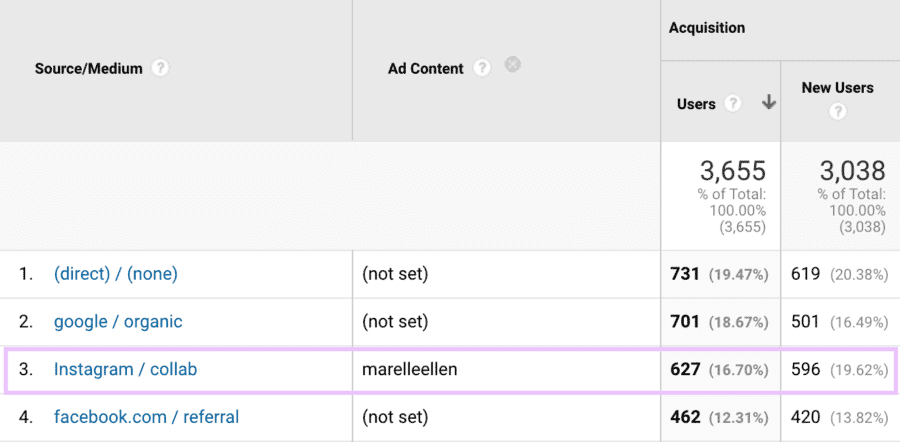 UTM tags are bits of code attached to the end of a URL. Marketers are able to track various parameters about where a specific visitor originated.
These parameters include the medium (ie. an email link, social media post), the source (the specific site they came from), the campaign associated with the link, and the content (ie: image, blog post).
While UTM tags are fairly easy to create, they require some knowledge of Google Analytics to effectively capture the traffic insights.
Pros: Provides very specific information about the traffic source of a sale
Cons: You'll need more than basic google analytics knowledge to track
5. Influencer marketing campaign landing pages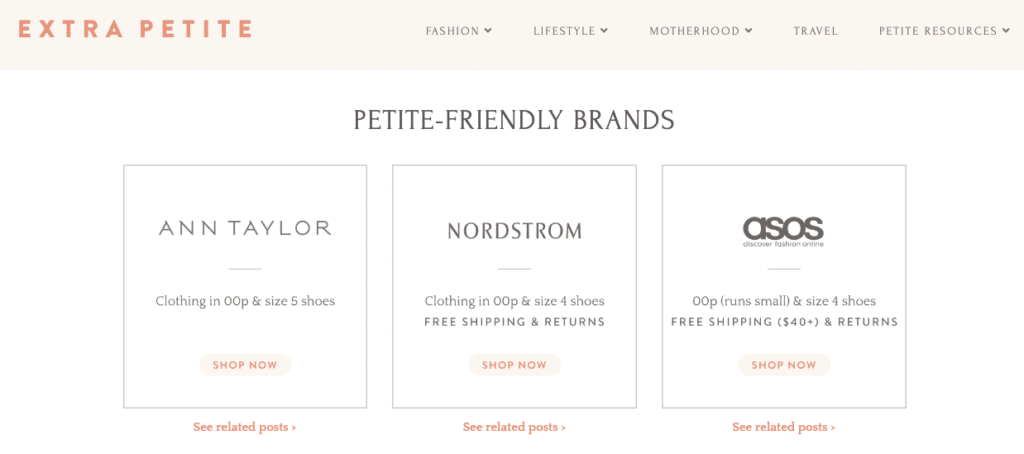 An alternative to creating a UTM tag is creating a unique landing page for the influencer to drive their following to. Unique landing pages allow you to see traffic and resulting purchases through tracking the number of clicks on the influencer's shared link. Unlike promotional codes, these pages are less likely to be shared to other websites.
Pros: Easy to measure page traffic and converted sales
Cons: Individuals may not be ready to purchase immediately and could potentially come back to the main site over the landing page.
Final thoughts: You can accurately measure the success of your influencer marketing campaign
From the quick and easy promo code, to in-depth and more accurate social attribution, marketers have many options to choose from when building and analyzing their influencer programs. No matter which method you go with, it's important to remember that each comes with its own set of advantages and disadvantages.
Which method works best? That all depends on your goals. If you're looking to track traffic or online sales, affiliate links and UTM codes will work fine.
If you're trying to motivate buyers while tracking sales, promo codes are great.
Sending a direct mail piece? Unique landing pages are quite effective.
But if you're looking to measure holistic buying behavior as a result of your influencer marketing campaign (in-store and online purchases), attribution is the best option as long as you have access to first or third-party purchase data and platform access to Silhouette.

Looking to take a deep dive into attribution and brand measurement, download our white paper, Next Generation Influencer ROI & Brand Lift Studies.
This blog was originally published in July of 2022, but has been updated for accuracy in 2023.