Social media has become an essential part of any successful marketing strategy, but understanding your target audience's behavior and preferences on these platforms can be a challenge. That's where social audience insights come in. By analyzing your audience's activity and behavior on social media, you can gain valuable insights into their interests, opinions, and needs, allowing you to create more targeted and effective marketing campaigns.
In this blog, we explore:
Social audience insights defined
If you are a regular reader of this blog, you have probably seen the phrase 'social audience insights' quite a bit, but what does it actually mean?
Social Audience Insights (n.): Social audience insights is self-declared data your audience reveals about themselves on their preferred social media channels.
Social audience insights provide you with a holistic view of the audiences behind all the trending topics and conversations—including their unique interests, preferences, affinities, and key demographics—sourced from across the major social platforms they frequent.
Where Social Audience Insights Come From
Here's the best part—social audience insights come directly from the source. The insights fall under the category of "self-declared data," or data that the audience discloses on their public social channels.
Think of a person's typical Instagram account. The wealth of knowledge you can gather about them is pretty staggering, right? Spend 1 hour scrolling on your friend's Twitter account including their posts and the influencers they follow and you can uncover key insights like:
Favorite brands
Favorite tv shows or podcasts
Media consumption preferences
Hobbies/activities
Favorite influencers
Key demographics
And the list just goes on. Curate all of this great information into one place, and you have everything you need to know about your audience in order to make powerful connections with them—with one caveat—you need insights across several social platforms, not just one.
Different platforms reveal different insights about a person. LinkedIn is a social channel where working professionals share a wealth of knowledge about themselves as it relates to their respected industry and career. Instagram, on the other hand, will give you greater insight into personal beliefs, interests, brand affinities, and key influencers your audience members engage with.
There are nuances to every social platform—which affects the audience data that is shared there. So if your social audience data only comes from one social channel (e.g. Twitter), you're missing out on a holistic understanding of your audience.
What to consider when considering a social audience insights platform
Not all social audience insights platforms are created equal. Which is why it's important to understand the tech behind them, and where the data is sourced. Outlined below are the most common sources that fuel social audience insight platforms:
Primarily from Twitter
Social Listening Panels
Modeled Data
AI
Seriously considering an insights platform? StatSocial's platform, Silhouette provides self-declared data on millions of verified social users across multiple social channels, not just Twitter. These include TikTok, Instagram, YouTube, Twitch, Reddit, Pinterest, and more.
How social audience insights and social listening platforms differ
If you're looking for a deep dive into the differences between social listening and social audience insights, check this out. But at a high-level, here's the distinction:
Social Listening: A curation of trending topics, mentions and engagement on social platforms.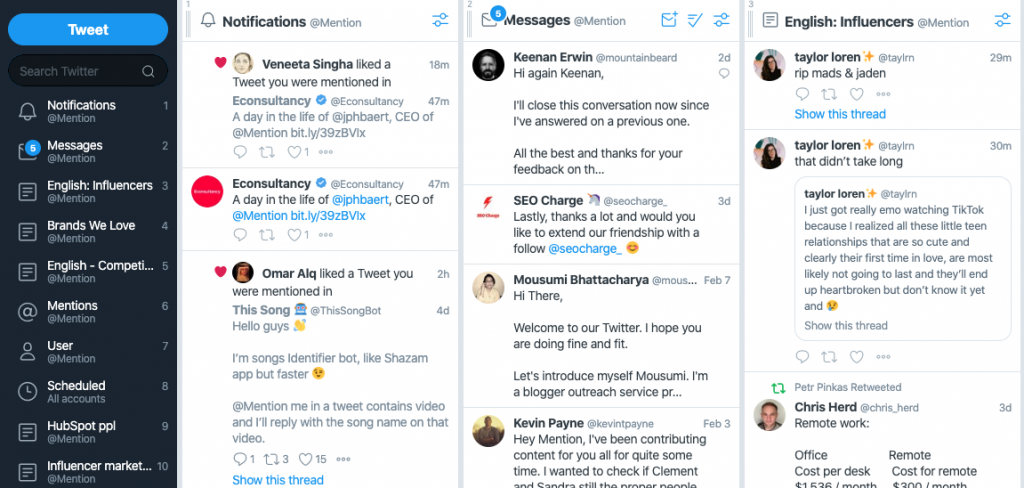 Social Audience Insights: Your audience members' self-declared data—including interests, brand affinities, favorite influencers, media preferences, key demographics, etc.— across major social platforms they frequent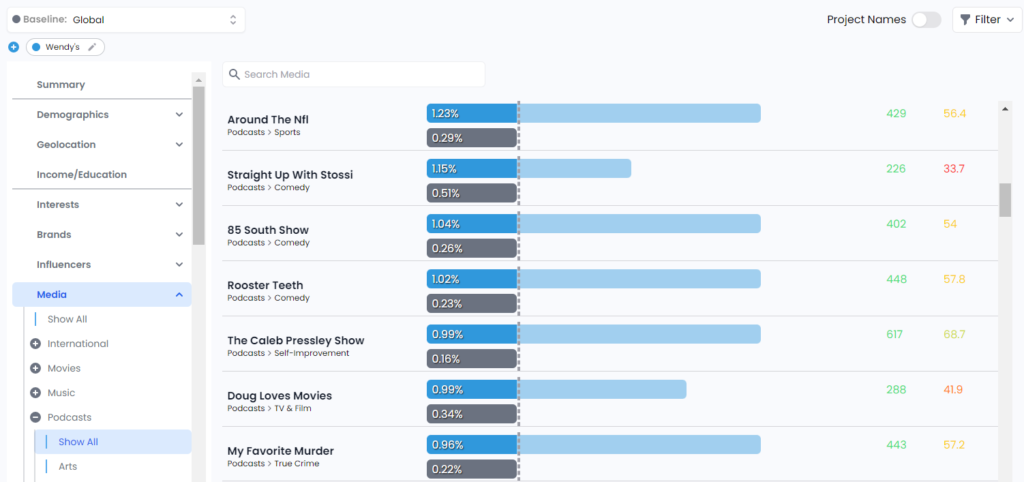 How marketers can take action on social audience insights
When you leverage social audience insights you gain a holistic view of who your audience is, what matters to them most, and the ability to take action on any audience in a number of ways. Once you have self-declared data at your fingertips, the sky's the limit on what you can do with it. But below are 6 ways you can start putting social audience insights to work:
1. Do a deep dive of brand and competitor audiences
Understanding your audience and what matters to them is crucial to connecting with them. The same goes for your competitor's audience. With a social audience insights platform like Silhouette, you can create custom audiences for each of your brand's target audience to understand nuances between them. You can do the same for your competitors' audience, and then review the similarities and differences all in one view.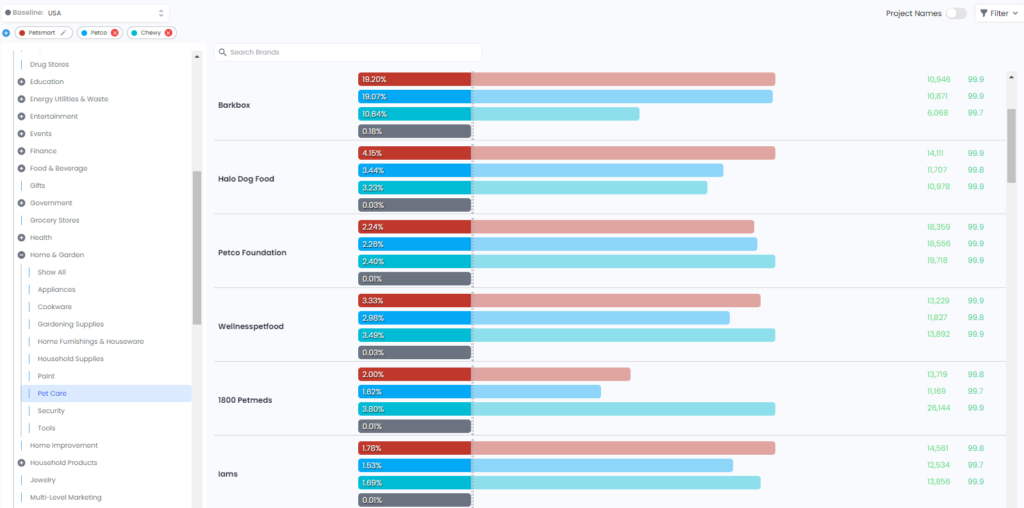 2. Conduct consumer-based research
You can create custom audiences based on different marketing initiatives. You can analyze your customer base to identify and compare niche audience segments or even create new consumer audiences for valuable insights that will guide future go-to-market activities.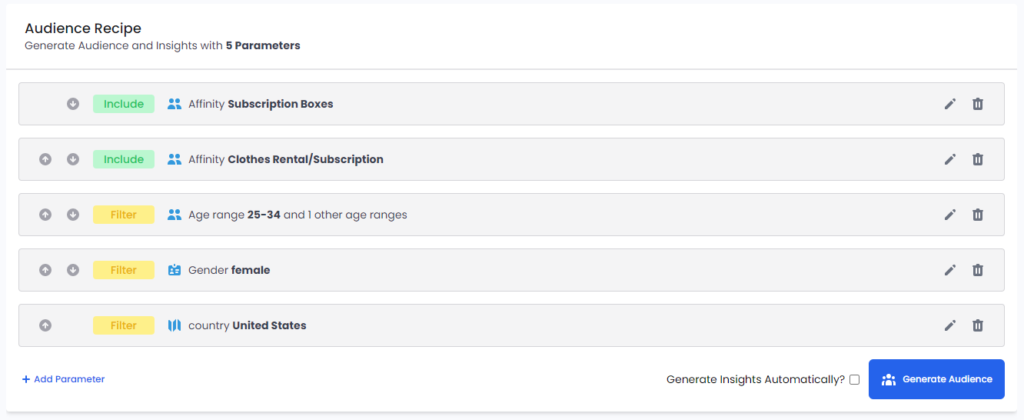 3. Measure brand lift & track brand health through targeted studies
Whether you're trying to weather the storm during a PR crisis or just trying to understand how your brand is perceived after a new campaign or product launch, monitoring the health of your brand is essential. With Silhouette specifically, you can easily identify audience members who were exposed to your most recent marketing campaign or PR blunder and keep an eye on things with our "always-on" tracking feature
4. Deploy custom social panels for ongoing monitoring
You can create and export custom audiences to your preferred social listening platform to monitor ongoing trends and conversations relevant to your brand. You can also import Twitter IDs into Silhouette to analyze specific audiences behind the conversation.
5. Identify influencers and determine campaign impact
Influencer marketing is all the rage right now. But in haste to try and capitalize on these campaigns, too many marketers aren't doing their due diligence around identifying the best influencers for their audience and accurately calculating the ROI of their campaigns. If using Silhouette, you can easily accomplish both by seeing which influencers your audience engages with most and track brand impact and sales lift post campaign.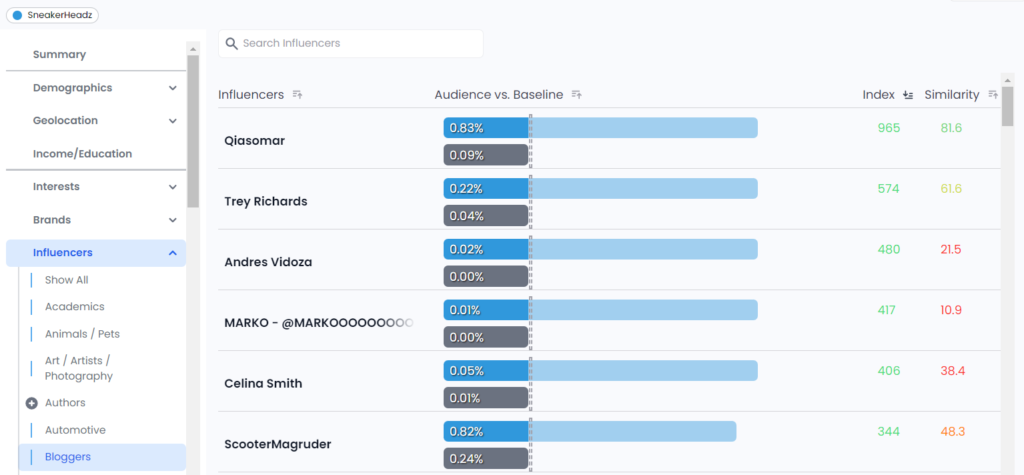 6. Run highly targeted paid media campaigns
Social audience insights allow marketing and paid media teams to utilize robust social audience data to not only understand interests and what drives their audience's purchase decisions but the media channels and influencers they regularly engage with, creating the ability for marketers to target specific customer segments and create highly personalized messaging.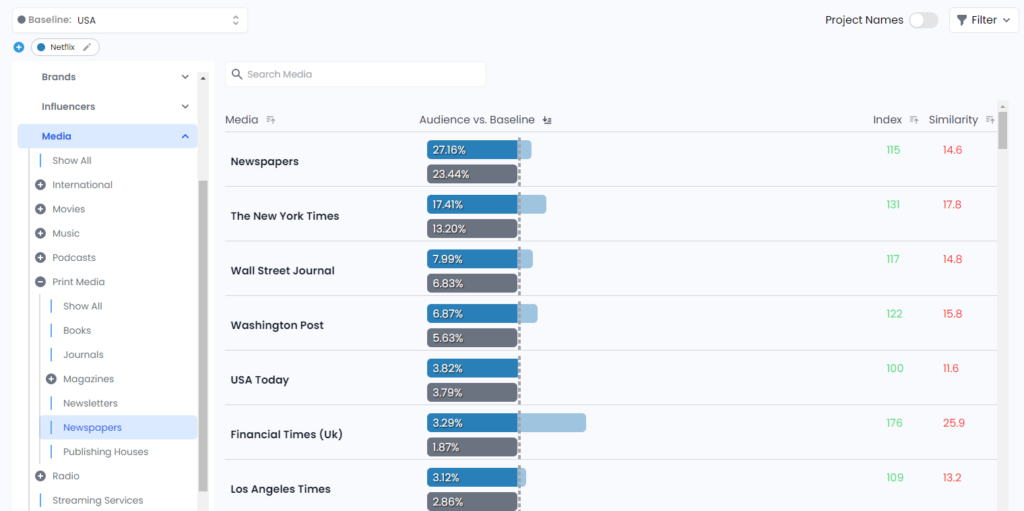 Looking to leverage a social audience insights platform? Discover why brands, agencies, and data companies choose StatSocial
StatSocial provides accessible and customizable social audience data through our self-serve platform, Silhouette. Our platform allows clients to create highly custom audiences in just minutes and review insights both within our UI, or via reports that can be exported for more in-depth analysis. Once a custom audience is built, clients can take immediate action for brand insights, influencer measurement, paid media targeting, consumer data enrichment, and more.
In addition, data and platform companies can integrate our data across their platform and service offerings, providing their clients with more robust solutions and insights that help them stay ahead of their competitors.
Looking to start leveraging social audience insights across your marketing campaigns? Let's chat!